Florida News: Alex Ovechkin
As the finals seconds of Game 5 of the Stanley Cup Finals melted away, the scoreboard at the T-Mobile Arena read Washington 4 Las Vegas 3 and two things were certain. The Capitals had just won their first Stanley Cup Championship and Alex Ovechkin, the greatest goal scorer of his generation and one of the best of all time could finally silence a small portion, of the hockey world who still refused to believe how good he really is.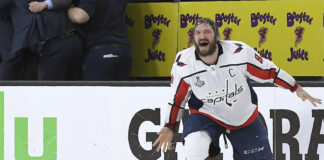 Alex Ovechkin scored midway through the game and Lars Eller had a go-ahead goal with 6:37 left in the third period, lifting the Capitals to a 4-3 victory over the Vegas Golden Knights in Game 5 on Thursday night.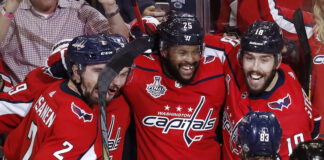 Alex Ovechkin went airborne, Evgeny Kuznetsov flapped his arms like a bird of prey and the Washington Capitals are flying high, just two wins away from winning the Stanley Cup.
There's not much sense recapping the game bit by bit. Sports Talk Florida is not that kind of cruel. It's better instead to try and answer the question on so many Lightning fans' faces: How?  
Just 19 seconds into the game, the Tampa Bay Lightning scored to take the lead. With just 11 seconds remaining in the game, Andrei Vasilevskiy made a ranging save of a John Carlson shot that could have tied the game. Talk about end-to-end hockey.
Andrei Vasilevskiy had what might be the best game of his young career on Thursday night to lead the Tampa Bay Lightning to a victory to even the Eastern Conference Finals.
For the vast majority of the first two periods Sunday night, the Tampa Bay Lightning looked like they'd made some clear adjustments to the Washington Capitals based on their game one loss. In the final 1:02 of the second period, it started to unravel.
The Capitals thrived off of the Lightning's mistakes, playing the kind of well-researched and well-prepared playoff hockey Lightning fans were just starting to associate with their own team.
Breaking down the Eastern Conference Final matchup between the Tampa Bay Lightning and the Washington Capitals.
The Washington Capitals are playing the Pittsburgh Penguins in their franchise's most important game tonight. Yes, a team that has won the President's Trophy three times this decade, features the best goal scorer of the generation, and has played in a Stanley Cup Final before is playing their most important game in franchise history in the second round.