At The Open Championship, golf truly looks ancient.  The links-style courses without trees, the often brown fairways and pot bunkers that look like they could host archaeological digs look a bit removed from the lush, dark green hues we are so used to during the PGA TOUR season. 
Golf is for everybody. That is the motto of Sports Talk Florida's new podcast Ground Under Repair. Host Tim Williams explains the mission of the podcast before getting into a preview of the Open Championship, and a discussion of a proposed ten million dollar grudge match.
Back at the British Open for the first time in three years, Woods broke from his tradition on Tuesday morning. Instead of being among the first on the tee for practice, he didn't show up at Carnoustie until his news conference just before lunch.
Webb Simpson ran out of sensational shots in the end to keep him from joining an elite group. Simpson shot a 9-under-par 61 for a one-stroke lead over Whee Kim after the first round of A Military Tribute at The Greenbrier in West Virginia on Thursday.
AT & T also now owns Turner Sports which includes various partnerships including Turner's deal with the National Basketball Association and the National Collegiate Athletic Association and one of the major sports TV events, the Men's College Basketball Tournament.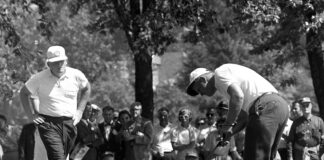 Phil Rodgers, a five-time winner on the PGA Tour who became one of golf's top instructors, died after a long battle with leukemia. He was 80.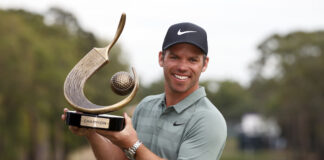 Saturday is frequently the most entertaining day of the golf weekend. Players move up and down the scoreboard with an air of excitement for the entertainment of the day and anticipation for Championship ramifications on Sunday.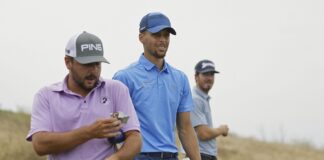 PGA Golfers are painted as celebrities who play infront of thousands of people, wear fancy clothes, and live an affluent lifestyle. The A-list golfers do so. Rory, Tiger, Phil, Bubba, all carry large endorsements and fandoms. But to get there is a grind. It takes years to achieve such fame.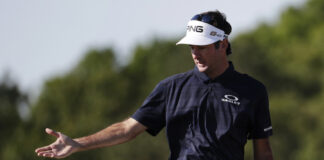 Gerry Lester Watson did not have his best day to open the Traveler's Championship. He finished the first round at even par and left several opportunities on the table. Yet, the man known as Bubba still entertained the crowd in his unique style.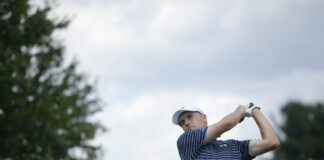 Opening day of a golf tournament is a curious event. Spectators only have the results of the prior weeks and fame resulting from the player's name. Jordan Spieth gave fans at the 2017 Traveler's Championship an unforgettable moment with his tournament winner from the greenside bunker and subsequent celebratory chest-bump with caddy Michael Greller.