Florida News: Massachusetts
Bryson DeChambeau played with his childhood idol on Sunday at the Dell Technologies Championship, and climbed the leaderboard in the process.
It looked like Justin Rose and Tyrell Hatton would lead the Dell Technologies at the halfway mark until Webb Simpson pulled off an eagle on 18.
Rory McIlroy is a favorite among the fans at TPC Boston. The Holywood, Northern Ireland, native draws respect from the heavily Irish population in New England.
The ink was not even dry on the preliminary deal that Worcester, Massachusetts officials and the owners of Minor League Baseball's Triple A International League Pawtucket Red Sox signed to bring the minor league team to Worcester when the owners of Minor League Baseball's Lowell Spinners said how about us.
The Pawtucket Red Sox International League Triple A franchise affiliate of the Boston Red Sox will be headed to Worcester, Massachusetts in 2021.
Major League Baseball, the National Hockey League, Major League Soccer and the National Basketball Association do business in Canada and now the leagues have a new problem facing them.
The 2018 Minor League Baseball season has a long way to go but that doesn't mean minor league baseball team owners are not looking ahead. The owners of the Pawtucket Red Sox, Boston's Triple A International League affiliate still want a new stadium in the Rhode Island city.
How the numbers 4 and 2 along with 0 became a code for marijuana as in 420 friendly is shrouded in deep mystery. But how sports leagues and players' unions handle their marijuana policies in the future is a question because pot usage slowing is being decriminalized.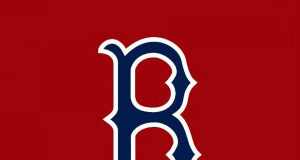 The Red Sox ownership may have two cities bidding for its Triple A minor league team. https://www.youtube.com/watch?v=DLByHqr5O4E How much is a Boston Red Sox Triple A...
Rhode Island Looking For Money For Pawsox The owners of the Boston Red Sox need at least $23 million from Pawtucket and Rhode Island taxpayers...