Florida News: Orlando Magic
Tyler Bradley and Timothy Mallard bring you Tampa Bay Sports This Morning! What should the Bucs do to help with the loss of Kwon Alexander? What do they do about Jameis Winston's turnovers? Could Desean Jackson be on the trading block? All of that and much more on Tampa Bay Sports This Morning! Sports Talk 1040 The Team SportsTalkFlorida.com
JJ Redick hit a 3-pointer with 17 seconds left to lift the Philadelphia 76ers over the Orlando Magic 116-115 on Saturday night.
Tyler Bradley and Timothy Mallard bring you Tampa Bay Sports This Morning! What are the final thoughts heading into the Buccaneers showdown with the Browns? Will we see improvement from this Defense under interim DC Mark Duffner? FSU and USF are both having homecoming games. Will we see a shakeup in the Florida Rankings? Plus the Orlando Magic opened up the regular season against the Heat. How do they look?
Orlando's 7-foot rookie Mohamed Bamba dunked twice and blocked a shot during a 9-0 fourth quarter run, and the Magic held on for a 104-101 win over the Miami Heat in the season opener for both teams Wednesday night.
The Orlando Magic kick off their 30th season tonight and all eyes will be on their recent first round picks in rookie Mo Bamba and 2nd year man Jonathan Isaac. The duo along with Aaron Gordon are considered the future of the franchise. Along with their young core Orlando features a number of veteran players like Nikola Vucevic and D.J. Augustin.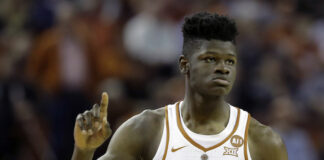 Luck was on the Magic's side Thursday night when they were able to draft Mohamed Bamba with the 6th overall pick in the NBA Draft. Many draft projections had the 7-footer from Texas being off the board before Orlando made their selection so this pick was a no brainer for Jeff Weltman and John Hammond to make.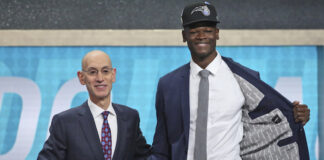 The Orlando Magic drafted the 20-year-old center with the sixth overall pick. The young man from New York City who played one year at Texas joins a team that went 25-57 last season and has averaged only 26 wins over six straight losing seasons.
While all eyes may be on the NBA Finals right now the Orlando Magic are making some news of their own with the hiring of a new head coach. On Wednesday Orlando hired Steve Clifford as their 14th head coach in franchise history. This should be viewed as a solid hire as Clifford is a proven NBA head coach.
The ping pong balls have been pulled and we now know that the Orlando Magic hold the 6th pick in the 2018 NBA Draft. Heading into Tuesday's lottery Orlando had the 5th best odds of landing the top pick, but they saw their position fall one slot when the Sacramento Kings land the 2nd overall pick after finishing with the 7th worst record.
Orlando wasted little time by firing head coach Frank Vogel early Thursday morning. In just two seasons in Orlando Vogel had a record of 54-110, which is just simply not going to cut it.