Florida News: Rory McIlroy
Jersey City, NJ- Liberty National played soft on a Thursday after a major storm dropped 1.5 inches of rain the prior night....
One of the most unique events in sports, the Ryder Cup got underway at Le Golf National in Paris with a bang on Friday as the American team took a morning lead, only to see the Europeans sweep the afternoon session to take a 5-3 overall lead after one day of play.
Rory McIlroy is a favorite among the fans at TPC Boston. The Holywood, Northern Ireland, native draws respect from the heavily Irish population in New England.
The FedEx Cup Playoffs move from New Jersey to Massachusetts for the final iteration of the Dell Technologies this week. The current Labor Day tournament dropping off the schedule has some PGA players disappointed.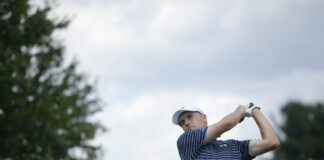 The eyes of the golfing world turn to Cromwell, Connecticut, where 156 players compete in one of the sport's hidden gems: The Travelers Championship. This tournament has been held under different names and at different locations since 1952.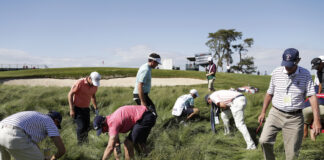 Dustin Johnson shines, Tiger Woods misses the cut, and the US Open once again proves itself the toughest test in golf though 36 holes.
Dustin Johnson, Webb Simpson and Alex Noren set the pace early. Matt Kuchar, Chesson Hadley and Patrick Cantlay joined them late. All were at 66, part of the largest share of the lead in the opening round at the TPC Sawgrass, and the most players tied at the top at The Players in 40 years.
2016 Ryder Cup hero earned his green jacket Augusta was ripe for a low score on Sunday. Early tee times from players out of contention...
2016 Ryder Cup hero and 2017 PGA runner up, Reed is in position to win at Augusta The final pairing at The Masters will be...
Tiger Woods enters the Masters field to find a Tour reshaped in his image There is but one story that will dominate Masters week, regardless...