San Diego has a professional football team again. https://www.youtube.com/watch?v=BK2aZm4Zz1Q Are you ready for some football? The Alliance of American Football is preparing for week one with...
The National Football League is not an independent spring-summer baseball league where teams come and go and on an odd occasion, a team could play an entire season of road games.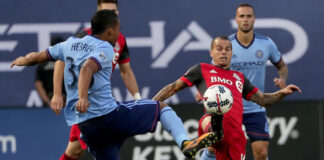 Has Major League Soccer given Austin an expansion team or is the league still searching for two cities to get the membership up to the stated goal of having 28 teams?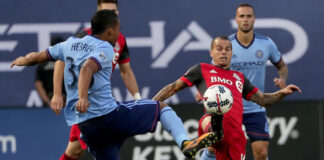 Election Day is coming up soon and there are two stadium proposals on the ballot in San Diego that definitely have the interest of Major League Soccer and perhaps the National Football League.
San Diego is not on a National Basketball Association or National Hockey League list of potential expansion or relocation cities.
National Basketball Association pre-season games are being played and in a sense, the pre-season is a reminder of what the National Basketball Association of the 1950s was like. Anyone willing to throw down a basketball floor could land a game.
In the, of course, this could happen department, the Mark Davis owned soon to be Las Vegas Raiders National Football League franchise might not have a home field in 2019. Davis's Oakland lease ends following the last Raiders home game, regular season or playoffs, in December and if there is a playoff run in January.
It is weekend four of the National Football League season and it appears that National Football League owners do not have financial difficulties despite an erosion in television ratings, a drop in attendance although that can be pinned on the move of the Spanos family Chargers franchise from San Diego to Los Angeles and the constant talk of national anthem protests.
Remember when Major League Soccer wanted to expand by four teams and was in what appeared to be a major rush to find four cities and four owners who had what it took to join the club?
Could there be a battle brewing over football players who are at present unemployed? It seems that way.