Florida News: St. Petersburg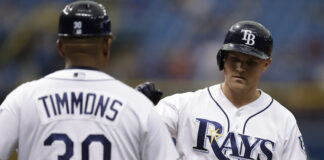 The owners of the Tampa Bay Rays think they will have a much better understanding of the franchise's future sometime in the foreseeable future, perhaps as early as the end of the year or the beginning of spring training in February 2019.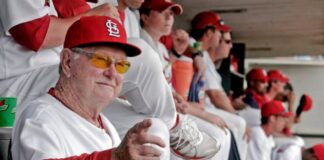 St. Pete Mourns The Loss of Cardinals Icon Red Schoendienst. The Redhead was a star player, a manager and team executive for most of his career.
Major League Baseball Commissioner Rob Manfred is pitching the notion that there should be 32 teams instead of 30 big league ball clubs. Manfred has suggested that Montreal should return to the fold along with Mexico City.
Tampa Bay's long and proud boxing tradition continues on April 28th with No Pain No Gain 9 at the St. Petersburg Marriott Clearwater.
No Pain No Gain 9 features a Tampa firefighter ST. PETERSBURG - Professional Boxing Returns to St. Petersburg on Saturday April 28th at the St....
Live Coverage - Saturday Qualifying for The Streets of St. Petersburg. Big weekend of racing going on in downtown St. Petersburg.
A long row to hoe. https://www.youtube.com/watch?v=nwBRy1jpcw0&t=3s Tampa Bay Rays owner Stu Sternberg and his partners now have a place they have identified as a perfect spot...
they are still looking for cities. https://www.youtube.com/watch?v=kAXrHofgDag About a year ago, Major League Soccer decided to expand and look for four cities that had owners and...
The boys of summer start in the winter but stadium problems are a four season problem. https://www.youtube.com/watch?v=maP-3US2i80&t=7s The boys of summer get back to the work...
Major League Soccer Commissioner Don Garber will be announcing new teams are joining the league very soon. https://www.youtube.com/watch?v=vBORy5KvdQY Will Major League Soccer owners welcome two new...