Florida News: St. Petersburg
Major League Baseball Commissioner Rob Manfred didn't exactly leak state secrets when he said work is needed to get funding for the proposed Tampa Bay Rays' Ybor City stadium.
The owners of Major League Baseball's St. Petersburg-based Tampa Bay Rays have purchased the St. Petersburg-based Tampa Bay Rowdies of the United Soccer League.
The 2018 Major League Baseball season is done and the playoff rounds are starting but the off season is going to be interesting from the business standpoint. It seems that there is a growing fissure between the players and owners and the Era of Good Feeling or the past 22 years of labor according is melting away.
People now know that the Tampa Bay Rays ownership has a stadium design and a spot in Ybor City for that stadium. The ownership group has identified what type of fan they want in the building.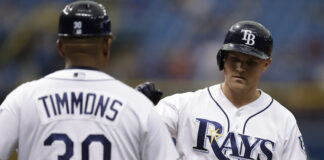 The owners of the Tampa Bay Rays think they will have a much better understanding of the franchise's future sometime in the foreseeable future, perhaps as early as the end of the year or the beginning of spring training in February 2019.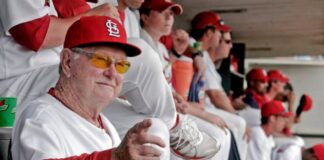 St. Pete Mourns The Loss of Cardinals Icon Red Schoendienst. The Redhead was a star player, a manager and team executive for most of his career.
Major League Baseball Commissioner Rob Manfred is pitching the notion that there should be 32 teams instead of 30 big league ball clubs. Manfred has suggested that Montreal should return to the fold along with Mexico City.
Tampa Bay's long and proud boxing tradition continues on April 28th with No Pain No Gain 9 at the St. Petersburg Marriott Clearwater.
No Pain No Gain 9 features a Tampa firefighter ST. PETERSBURG - Professional Boxing Returns to St. Petersburg on Saturday April 28th at the St....
Live Coverage - Saturday Qualifying for The Streets of St. Petersburg. Big weekend of racing going on in downtown St. Petersburg.