Money makes the world go round.   https://www.youtube.com/watch?v=bqRAEWXcAPs Congress returns from a brief...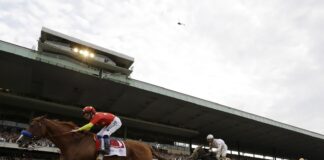 He is like Robert Moses, a big project guy. https://www.youtube.com/watch?v=SU7byx8ODjA
Funny how Kingsport found a consultant. https://www.youtube.com/watch?v=uHmpGJfb1h4 Professional baseball from the Major League level down to the Class A summer rookie leagues is a business. Cities...
Amazon is putting a massive office complex in Long Island City, New York.  LaGuardia Airport expansion continues. The National Hockey League's New York Islanders Belmont arena project is on the road to a groundbreaking ceremony.
The operators of minor league baseball teams seem to have everything in order and should be ready to start marketing their product, minor league baseball for the 2019 season.
There are some people in Central New York State who are singing Meet the Mets as Fred Wilpon's New York Mets business has purchased the Triple A International League's Syracuse Chiefs and Wilpon's franchise will send minor league players there in 2019.
The NCAA tournament is always a great time of the season. Nobody ever truly knows what is going to happen, but this year has...
McDonald's is leaving Olympics sponsorship. Sports sponsorship is at best a subjective business. Does having the right to put the Olympic rings on your businesses...