Florida News: Trade Deadline
Breaking down the moves the Yankees made in the buildup to the July 31 non-waiver trade deadline.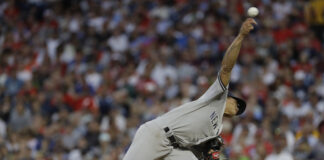 It is quite clear that the New York Yankees are legitimate contenders not only for the American League Pennant, but a World Series title. In order to accomplish their goals, the team's brain trust will need to make an impactful move to upgrade the starting rotation before the July 31st trade deadline.
In a series featuring two perennial world series contenders in the American League, the New York Yankees grabbed two of three from the Houston Astros. This series was a measuring stick to see not only how good the Yankees are this season but, also where they need to get to in order to reach the pinnacle of baseball.
The New York Yankees took two of three from the Texas Rangers in a series loaded with young star power all over the diamond.