Home
Tags
Traveler's Championship
Florida News: Traveler's Championship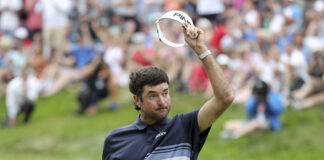 Bubba Watson holds a special place in his heart for TPC River Highlands. On June 27th, 2010, the Bagdad, FL, native won his first tournament in a memorable playoff against Corey Pavin and Scott Verplank. It was the only tournament his father saw him win before succumbing to cancer.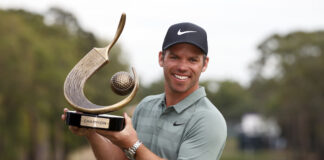 Saturday is frequently the most entertaining day of the golf weekend. Players move up and down the scoreboard with an air of excitement for the entertainment of the day and anticipation for Championship ramifications on Sunday.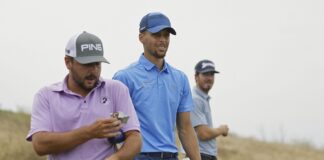 PGA Golfers are painted as celebrities who play infront of thousands of people, wear fancy clothes, and live an affluent lifestyle. The A-list golfers do so. Rory, Tiger, Phil, Bubba, all carry large endorsements and fandoms. But to get there is a grind. It takes years to achieve such fame.
Beau Hossler and Lanto Griffin are both longer term professionals on the list of looking for first victories on tour. But among the young players looking for a breakthrough is a man with two PGA Tour Wins already: Bryson DeChambeau.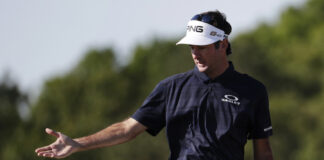 Gerry Lester Watson did not have his best day to open the Traveler's Championship. He finished the first round at even par and left several opportunities on the table. Yet, the man known as Bubba still entertained the crowd in his unique style.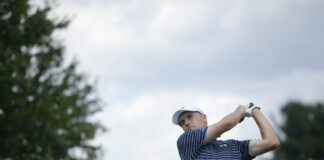 Opening day of a golf tournament is a curious event. Spectators only have the results of the prior weeks and fame resulting from the player's name. Jordan Spieth gave fans at the 2017 Traveler's Championship an unforgettable moment with his tournament winner from the greenside bunker and subsequent celebratory chest-bump with caddy Michael Greller.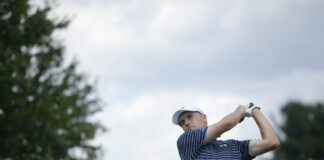 The eyes of the golfing world turn to Cromwell, Connecticut, where 156 players compete in one of the sport's hidden gems: The Travelers Championship. This tournament has been held under different names and at different locations since 1952.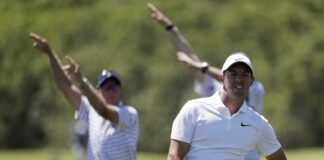 The fun round gave the players a chance to get acquainted with the course and show off their skills to the fans. But more than anything, the event gave famous Connecticutians a chance to play with the pros.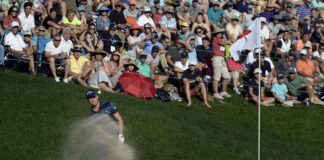 This week, the PGA Tour moves across Long Island Sound for a lighter weekend in Connecticut at one of the most entertaining events on the schedule, the Travelers Championship.