Florida News: Wilmer Font
Tommy Pham delivered his first career Grand Slam and Blake Snell mowed down the first 17 batters en route to a 12-1 win for the Rays.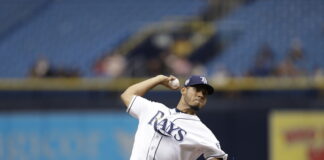 Wilmer Font was a bright spot in his short time in 2018. The Rays need to find a spott on the 25 man roster for him this spring but where?
The Rays have to make tough decisions to free up spots on their 40-man roste and initial decisions are looming after World Series.
Chris Archer, on the disabled list since June 3, made a rehab start with the Charlotte Stone Crabs on Tuesday night. He delivered four innings of hitless baseball while striking out seven and walking one.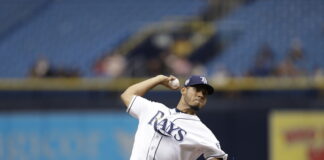 The Tampa Bay Rays will have to find a way to cover innings again after the injury to Wilmer Font Friday night. Hunter Wood will get another opportunity to show he's ready to stick at the big league level.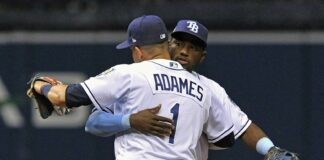 The Tampa Bay Rays defeated the Houston Astros 3-2 but lost Wilmer Font to a lat strain. According to Manager Kevin Cash, expect Font to miss significant time.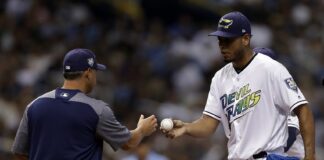 Since the Yankees acquired Sonny Gray on July 31st 2017, his ERA on the road is 2.93 which is good for 7th lowest in the American League. The Saturday showdown was nearly sold out with only tiny splotches of blue representing empty seats in the Rays 4-0 win.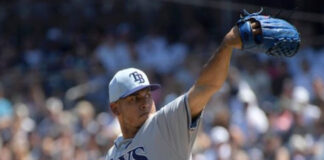 The Tampa Bay Rays scored three times in the second inning and held on to defeat the New York Yankees 3-1.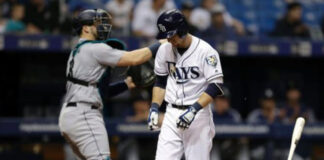 The Tampa Bay Rays dropped their eighth straight game falling to the Seattle Mariners. Tampa Bay has lost all five games against the Mariners this season. They'll look for Blake Snell to be the stopper tomorrow afternoon at 4:10.