NEW YORK -A- As Major League Baseball and the players' union contemplate various ways to create a schedule for whenever the coronavirus pandemic subsides,...
Tyler Bradley and Timothy Mallard bring you Tampa Bay Sports This Morning! The Pro Baseball Hall of Fame class is out. Who made it in? The Bucs head coach Bruce Arians made some comments.
When the New York Yankees turned to seasoned trade deadline acquisition Lance Lynn to replace Sonny Gray in the rotation, some wondered why not Justus Sheffield? The 22-year old is oozing with upside and owns a shiny 2.16 ERA for the Triple-A RailRiders.
Taking another look at Chance Adams, Justus Sheffield, and some other Yankee prospects as September call-ups loom large.
Breaking down the moves the Yankees made in the buildup to the July 31 non-waiver trade deadline.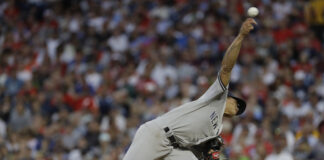 It is quite clear that the New York Yankees are legitimate contenders not only for the American League Pennant, but a World Series title. In order to accomplish their goals, the team's brain trust will need to make an impactful move to upgrade the starting rotation before the July 31st trade deadline.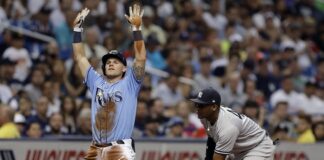 The young Domingo German was tested in the finale with the Yankees dropping the first two games of this set against the 3rd place Tampa Bay Rays. The Rays countered with a bullpen day featuring Matt Andriese on the hill. German was asked to halt the Rays momentum and pitch the Yankees to a crucial series salvaging win.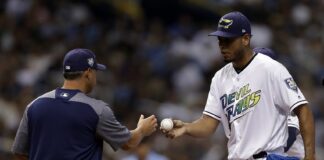 Since the Yankees acquired Sonny Gray on July 31st 2017, his ERA on the road is 2.93 which is good for 7th lowest in the American League. The Saturday showdown was nearly sold out with only tiny splotches of blue representing empty seats in the Rays 4-0 win.
In a series featuring two perennial world series contenders in the American League, the New York Yankees grabbed two of three from the Houston Astros. This series was a measuring stick to see not only how good the Yankees are this season but, also where they need to get to in order to reach the pinnacle of baseball.
A number of young players and bottom-of-the-order hitters are producing for the New York Yankees, and that is making a big difference in a tight AL East.