The Best College Football Title Games Ever
There are have been 16 games played #1 versus #2 in the BCS era and 3 more in the CFBPlayoff era. Sadly, the concept of the top two teams squaring off has rarely delivered on the grand stage. Initially I thought I might rank all the games and quickly realized there have been too many duds to do that.
11 of the 19 games have been decided by two scores or more. 8 of the 19 have been decided by 16 or more points. There have been 6 truly compelling title games, and I rank them like this:
6. Alabama 45, Clemson 40
Plenty of big plays, long runs, long passes, a kick return for touchdown and a pretty tight game throughout. Bama put it on ice late with a touchdown before the Tigers scored with seconds remaining more properly framing how close the game had been. The Heisman winner, Derrick Henry, played like a star for the Tide.
5. Auburn 22, Oregon 19
The next two games have something in common: the Heisman winner having to rally his team late for the winning score. Two prolific offenses were surprisingly shut down, but the Ducks rallied back to tie the game late with a TD and a 2-point play. Auburn then marched down the field behind Cam Newton to kick a chip shot game-winner as time expired for the title.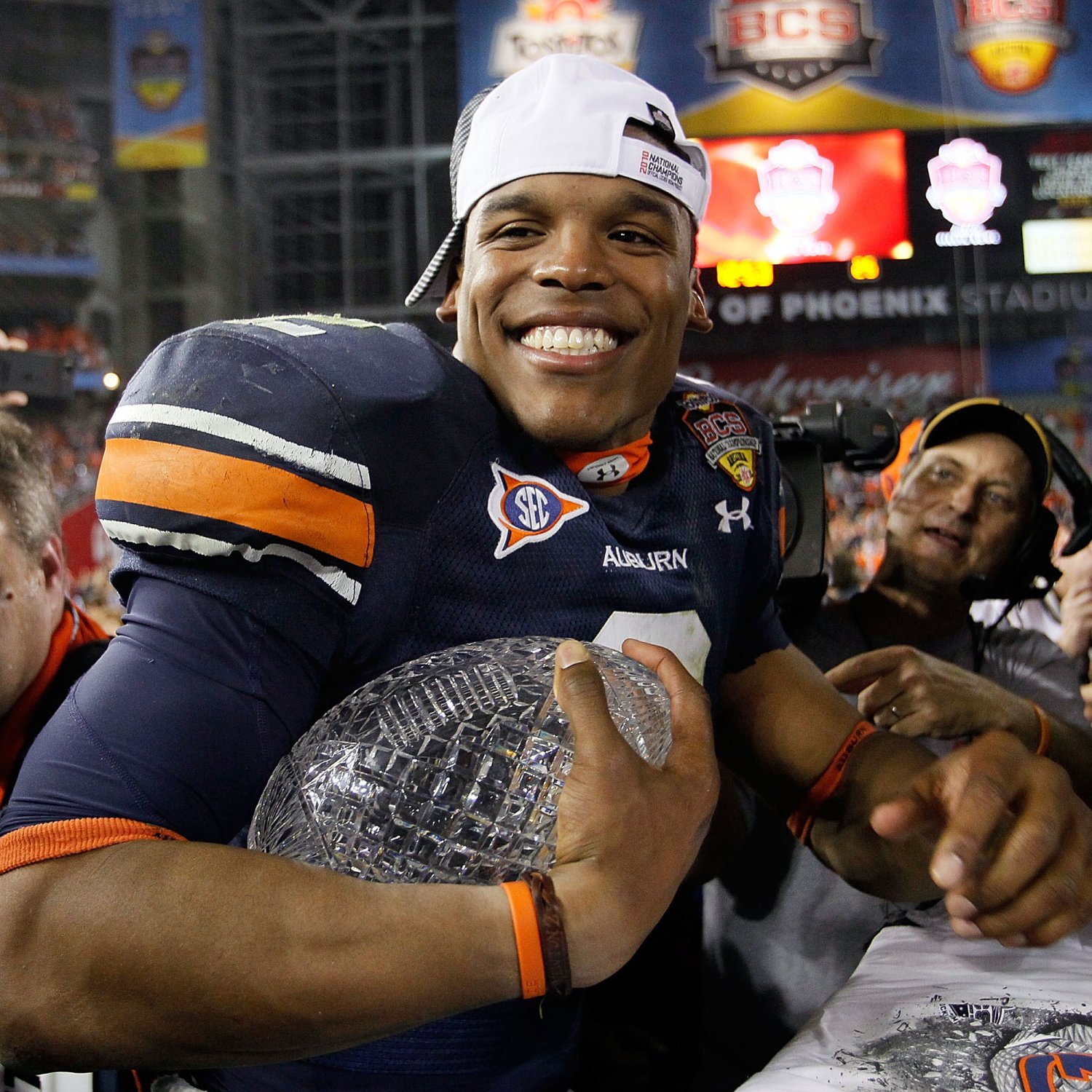 4. FSU 34, Auburn 31
The unbeaten Noles won every game by 2 touchdowns or more but were challenged by destiny's child Auburn. The Tigers built a 21-3 lead, but FSU charged back, and were led down the field by Jameis Winston who threw the game-winning TD with just 13 seconds left.
3. Ohio State 31, Miami 24 2OT
34 game winning streak for the Canes ended in dramatic, controversial fashion. The upstart Buckeyes led throughout before Miami kicked a field goal as time expired to force overtime. Miami scored first and celebrated a title when a late pass interference flag appeared keeping Ohio State alive for the tying score. Another Bucks TD followed by a 4th down stop sealed the deal. 37 of the 43 starters were drafted into the NFL and 58/100 players played in the league.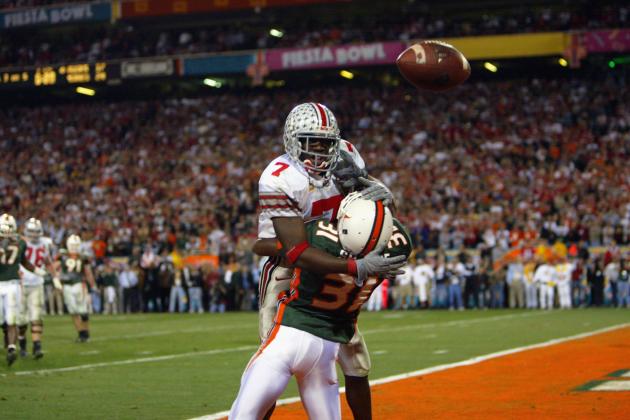 2. Clemson 35, Alabama 31
Less controversy and a cleaner game (7 turnovers, OSU-2, MIA-5) is the reason I have this one higher. An all-time great college quarterback leads his team to 21 points in the 4th quarter against the ,best defense in America and a team trying to win 5 titles in 8 years. The drama of 3 scores in the final five minutes, and the game-winner with one second left is tough to top.
Texas 41, USC 38
How do you top last night? You have the last two Heisman winners lead a team to 34 straight wins and with one more win would have a 3rd consecutive national title only to be derailed by what is arguably the greatest individual performance by an athlete in a championship game EVER. Vince Young threw for 267 and ran for 200 more and 3 TD's in a game that featured 30 first downs…per team. An epic, record-setting game, with debateable coaching decisions, a surprise winner and an incredible finish makes it the best title game I've witnessed.