USF fans want a top name coach but the Bulls could want a coordinator
USF is getting ready to start their coaching search and the big names former Texas head coach Charlie Strong, Alabama offensive coordinator Lane Kiffin, former Bucs head coach, now Ohio State defensive coordinator Greg Schiano and former LSU head coach Les Miles are all going to be interviewed. But there will also be a number of coordinators who could be targeted to be the next USF head coach.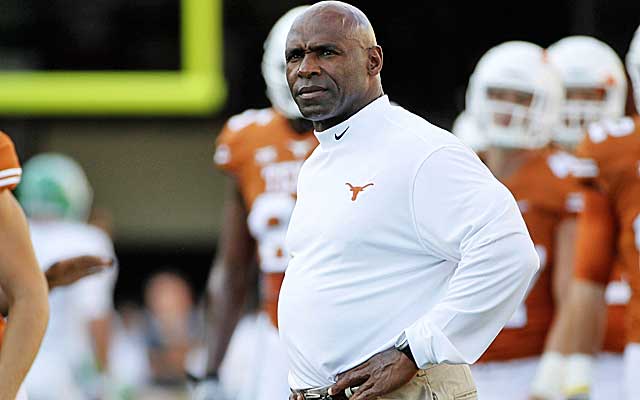 Must Read: Former Bucs Head Coach Wants The Bulls Job
Kiffin is not the only Alabama coordinator who is a hot coaching prospect then you may not know the name Mario Cristobal the Tide's offensive line coach. He also holds the coveted role of being the recruiting coordinator for Alabama head coach Nick Saban.
He is from Miami where as a member of "The U," he won two national championships as a player for the Hurricanes. He has ties to Miami and the entire South Florida region, which would serve as an easy transition when recruiting for the Bulls.
Cristobal was the head coach at Florida International where he posted a 27-47 mark. Don't be fooled by the record because in six seasons did an outstanding coaching job. He led the Panthers two a couple of bowl appearances and it looked like he had the team headed in the right direction. He had one bad season and for some reason AD Pete Garcia, let him go and many in the business feel he is a can't miss coaching candidate.
How about former Tampa Bay Bucs wide receiver Lawrence Dawsey? He is the FSU co-offensive coordinator/wide receivers coach. Dawsey has on his resume a stint as a USF receivers coach from 2004-06 and while he does not have head coaching experience many think he is ready to take that next step.
He started his coaching career as an assistant at Tampa Catholic and now at FSU he is Jimbo Fishers lead recruiter for Florida's Gulf Coast. Fisher has encouraged Dawsey to explore a head coaching opening and feels that he could help any program that chooses him.
A Bob Stoops protégé Oklahoma offensive coordinator Lincoln Riley "hit it out of the park" during his recent Houston interview, according to a source. "I would be surprised if they don't hire him," the source said. "Lincoln killed it."
Well, he lost out to Jeff Rhule the former head coach at Temple but he is thought to be someone who has will get a job. Riley, 33, knows both Florida and Texas well having been with Mike Leach for eight years at Texas Tech.
A couple of Clemson coordinators Tony Elliott and Jeff Scott are on many coaching interviews lists sent out by search firms. They are the two-headed conductors of the vaunted Tiger offense. They're both in their mid-30s, played wide receiver together at Clemson and took command of the attack after Chad Morris accepted SMU's head job in 2015. Of course, Elliott and Scott have recruited some great talent out of Florida, which is why each year the Tigers are so stocked in the first place. Everyone with Clemson ties these days has upward mobility because of the bona fides amassed by Dabo Swinney and the program.
There are plenty of other assistants out there that USF will interview but we will see anyone wows the Bulls search team.