Business Slow At First Day Of Winter Meetings 
The Winter Meetings is a time where the landscape of baseball changes. It's when teams reshuffle, reorganize, and refocus. Some teams are building toward what they hope to be a pennant run, some are building a base of talent in hopes that it can mature together and be competitive sooner than later, and other teams are just looking to dig out of a financial hole caused by bad signings or an aging roster.
The first day of the meetings is usually filled with long periods of inaction and much of the action that materializes was rumored prior to teams arrivals outside of Washington D.C. While the news was constant during the day, nothing jumped out as a big surprise.
Cobb Changes Representation Ahead Of Free Agency:
According to Marc Topkin of the Tampa Bay Times, Rays' pitcher Alex Cobb has switched representation from ACES to the Beverly Hills Sports Council. "I really don't like the business side of baseball, but I thought this would be the best fit for my family and I on and off the field," Cobb told the Tampa Bay Times. "I do want to thank ACES for everything they've done for me in the past and look forward to my time with BHSC."
The Rays are between a rock and a hard place as Cobb is eligible for free agency at the end of the 2017.  Does today's change in representation indicate a precursor to testing the market at years end? If so, does it make it more likely that Cobb will find a new home this winter? Probably.
No Reunion With Rays And Pearce: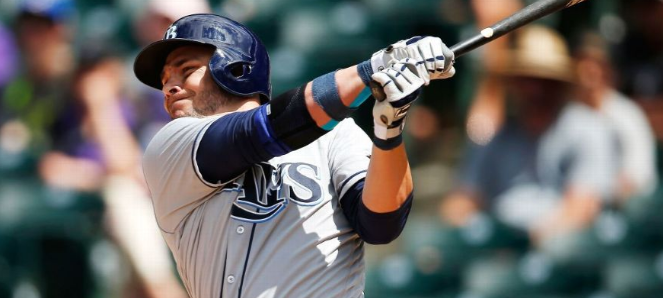 The Tampa Bay Rays had shown interest in a reunion with Steve Pearce. It wasn't to be as he but signed a 2-year/$12.5MM deal with the Toronto Blue Jays.  He is now just one team (Boston Red Sox) short of pulling a Kelly Johnson (play with each team in the AL East).
Nationals Moving On From Harper, Inquired On Kiermaier: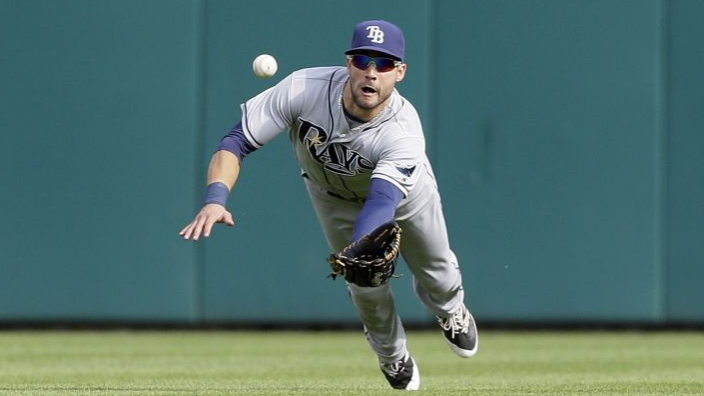 Bob Nightengale of USA Today writes that according to a Nationals high ranking executive the team is balking at Bryce Harper's asking reported asking price in contract extension talks (10yr/$400MM) and will play the next two years with him and move on.  In the same article Nightengale reports that the Nationals "engaged in trade talks with the Tampa Bay Rays for center fielder Kevin Kiermaier, but consider the asking price exorbitant."
Selig On Rays Stadium Search: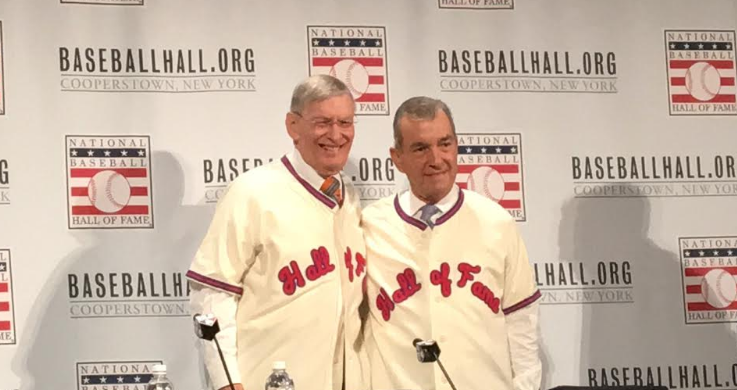 Fomer MLB Commissioner Bud Selig and Executive John Schuerholz (Royals/Braves) were elected to Baseball's Hall of Fame.  Marc Topkin of the Tampa Bay Times caught up with the former commish and asked his thoughts on the Rays stadium situation. "I have faith Stu is really determined to work something out and I think he will," Selig told Topkin. "I'm actually optimistic that he will."
Astros Bring Back Familiar Face In Beltran:
Carlos Beltran" width="453″ height="302″ />
Carlos Beltran officially reached agreement with the Houston Astros on a 1-year deal worth $16MM. This deal may be significant to the Rays as it possibly allows theAstros to shop catcher Evan Gattis if the right deal should present itself.
Beltran was traded to the Astros from the Royals in 2004. While there he played in 90 games batting .258/.368/.559 but had a postseason to remember. IN 56 plate appearances he hit eight homers in just 56 plate appearances.
Yankees Add Holliday:
The Yankees added Matt Holliday signing him to a 1-year/$13MM deal. He'll settle in as the Yankees primary designated hitter and provide a veteran presence for a rather uncharacteristically young lineup. His 2016 season interrupted by a hand injury but he did hit .246/.322/.461 with 20 homers spanning 426 plate appearances.
Giants Solve Closer Issue:
Last year the San Francisco Giants blew 30 saves, becoming the first team to ever blow that many games and still make the postseason. They watched their season come to an end as the bullpen gave up a 5-2 ninth inning lead and watched as the Chicago Cubs celebrated on their field.  They took care of the ninth inning signing Mark Melancon to a 4yr/$62MM deal.
Former Ray Benoit Lands In Philly: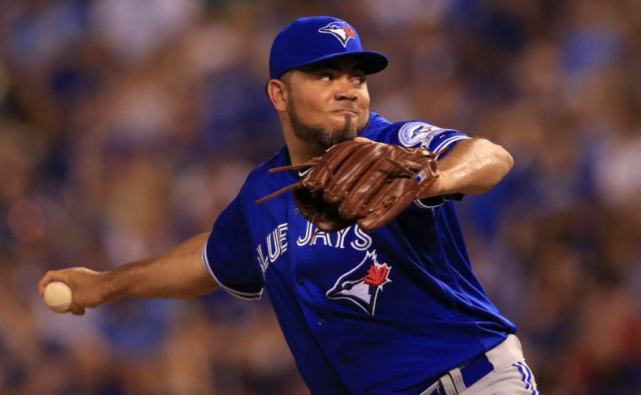 The Philadelphia Phillies fortified their bullpen signing former Rays reliever Joaquin Benoit to a 1-year/$7.5MM deal. After struggling with the Seattle Mariners to open the 2016 season, he turned his year around and finished strong with the Blue Jays. Over 25 games he posted a microscopic 0.38 ERA in 23.2-innings of work. The Phillies will be his seventh organization he's been with in his 15 year big league career.
RAYS DAY ONE QUOTES TO NOTE:
Rays Senior Vice President of Baseball Operations touched on a number of topics:
He said of the opening of this years' meetings, "

it's been a busy one. We've had a lot of good conversation, both internally to discuss the things that might be out there, and also externally with other clubs. Looking forward to seeing how things continue to develop as the week goes on."

On pursuit of a catcher: "It's no secret that catching depth is hard to come by in this game, and certainly it's a priority for us to add some. That's been a subject of a lot of active discussions as of late, I think for us and in the industry. We would expect that to continue this week."
On why it's difficult to acquire a solid  catcher:  "I think – look it's a hard position to play. The physical demands of the position, both in terms of the skill that it requires and also in terms of the beating you take behind the plate. And then combining that with somebody that can produce offensively, and produce while being beat up like that, that's a hard combination to find."
Xavier Cedeno and World Baseball Classic:  

We haven't gotten into that yet. I don't want to comment on that until we get into it more. We need to have some conversations and some conversations with X, to figure out what's best —- we have not resolved it yet. Not expecting any health concerns but I think you always want to make sure when a player's coming off of any kind of  blip that you're doing the right thing for them heading into the season.

Adding 8 players to 40-man roster and teams vulnerability in Rule 5: "That's obviously a reason when you add players. That's the main reason you do it. Some of it, we thought this year, we just had a large crop of players that warranted inclusion on the 40-man…and that doesn't mean that there still aren't players in the system that can't be attractive to other clubs. I would say we feel good about the decisions that we made but still you don't know how the draft is going to fall.
Timing of possible deals is important:  "Often times we find that being patient helps us and we're able to pick up players later in the offseason that we might not have been able to access earlier but sometimes there could be an opportunity that's only there for certain period of time so I think that's a lot of what we're trying to weigh. When we talk about weighing options  a lot it is weighing timing and when you want to jump on different possibilities."