Rays Battling While Waiting For Injured Players To Return
The Tampa Bay Rays have nine players on their major league disabled list.  The 60-day disabled list includes catcher Wilson Ramos (right knee, ACL surgery), Shawn Tolleson (elbow strain), Kevin Gadea (elbow strain), Nathan Eovaldi (elbow UCL surgery), Xavier Cedeno (elbow), and Brad Boxberger (elbow). The 10-day disabled list includes Matt Duffy (heel) Tommy Hunter (calf), and Brad Miller (abdominal strain).
On top of the major league disabled list, the 40-man roster has taken a hit at the minor league level as Jaime Schultz and Taylor Guerrieri are on the disabled list.
The Rays' bullpen has been hit the hardest by injury, but they hope to have a couple arms back in the coming weeks.
Status Of Injured Rays:
Miller: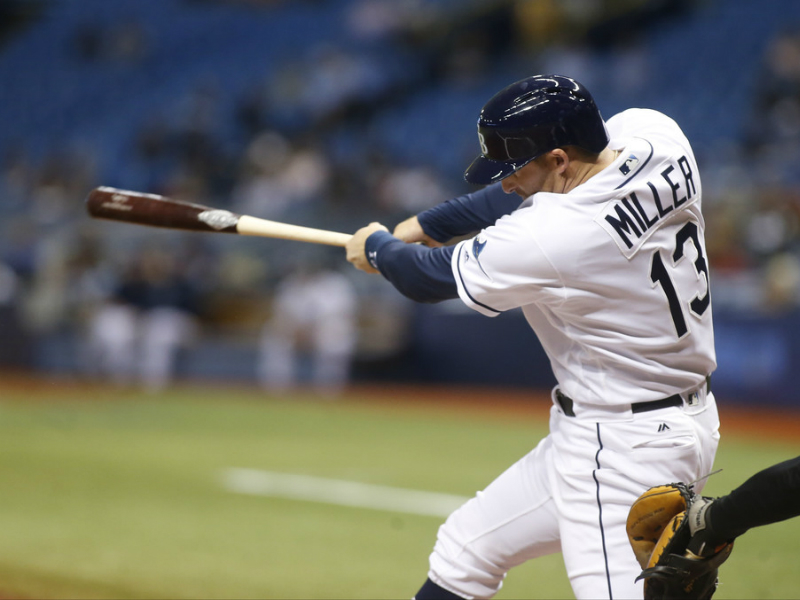 Brad Miller felt a twinge in his left abdominal region in his final at-bat against the Indians on May 15th. He was sore the next day and in order to play it safe, the Rays placed him on the 10-day disabled list. The hope  is that he will return to the team when his stint is over on May 26.
Boxberger:
Boxberger is on the 60-day disabled list and the earliest he could return is June 1st. Currently, he has progressed to throwing and working towards throwing on back to back days.  A best case scenario for him would be to return on June 6th when the team returns home after a West Coast road trip.
Manager Kevin Cash would love to drop Boxberger in the eighth inning, a spot in whcih he is currently using a combination of arms (Jose Alvarado, Ryne Stanek, Danny Farquhar, and Chase Whitley).
Hunter:
Tommy Hunter, out since April 23 with a right calf strain, threw a live bullpen on Saturday afternoon. While it's an encouraging sign to see him keeping his arm in shape and throwing bullpens, he has yet to begin a running program. His return is still a week or two away.
Cedeno: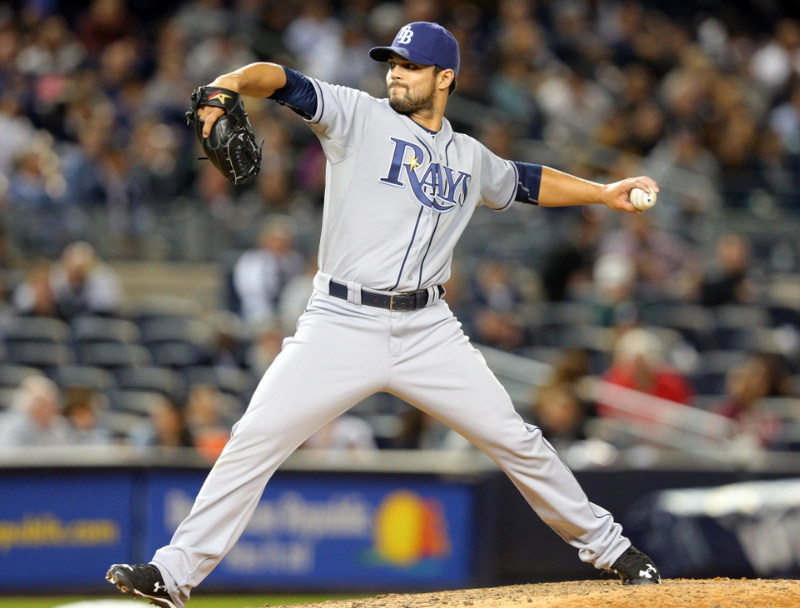 In order to make room on the 40-man roster for utility man Michael Martinez, the Rays transferred lefty Xavier Cedeno from the 10-day to the 60-day disabled list. He's been out since April 18 with a strained flexor tendon. While he's eligible to come off the disabled list on June 21, his return to the Rays isn't expected until the second half.
Tolleson/Eovaldi:
Shawn Tolleson had Tommy John surgery and will miss the entire season. Nathan Eovaldi was signed as he was rehabbing from Tommy John surgery and will be out for the 2017 season.
Duffy: 
Matt Duffy began a rehab assignment with the Charlotte Stone Crabs on May 9th. Unfortunately, he felt discomfort in his heel and had to terminate the assignment. He has continued baseball activities by taking fielding and batting practice with the Rays this weekend at Tropicana Field. A best case scenario is for Duffy to begin a new rehab assignment by the middle of next week and return to the Rays by mid-June.
Ramos:
Ramos continues to progress well from his torn ACL. He's currently catching bullpens and taking batting practice. He should be ready to head out on a rehab assignment  near the end of May. Then, return to the Rays near the end of June.
Guerrieri/Schultz:
Taylor Guerrieri (elbow) and Jaime Schultz (groin) each remain on the Durham Bulls 7-day disabled list.
Schultz hurt his groin in his only outing on April 7th.
Taylor Guerrieri departed his start on  April 13th with elbow discomfort. While no structural damage was found, he will not return until the second half of the season.