My Favorite Picks In The 2017 NFL Draft
We all pick favorites. Think about it. TV shows, movies, music. And just because we like it doesn't make it the best. It may not be critically acclaimed, award-winning, heck, it may be something or someone others make fun of or don't like. That's okay. We all have opinions.
Well, it's the same for when I do this article every year. These are guys I like. I'm not saying they'll be the best players necessarily. I'm just saying I really like some attributes about them and could see them succeeding, perhaps at levels others do not. Think about teams you root for, and now think that you probably like certain guys on the team, and a few of those guys probably aren't the best players. Maybe some are key backups. You just like something about the way they play or a specific skill they bring to the table.
That's what I'm talking about here. These are my guys that I think will achieve, and perhaps overachieve. These are my favorite players of the 2017 NFL Draft.
RB ALVIN KAMARA, TENNESSEE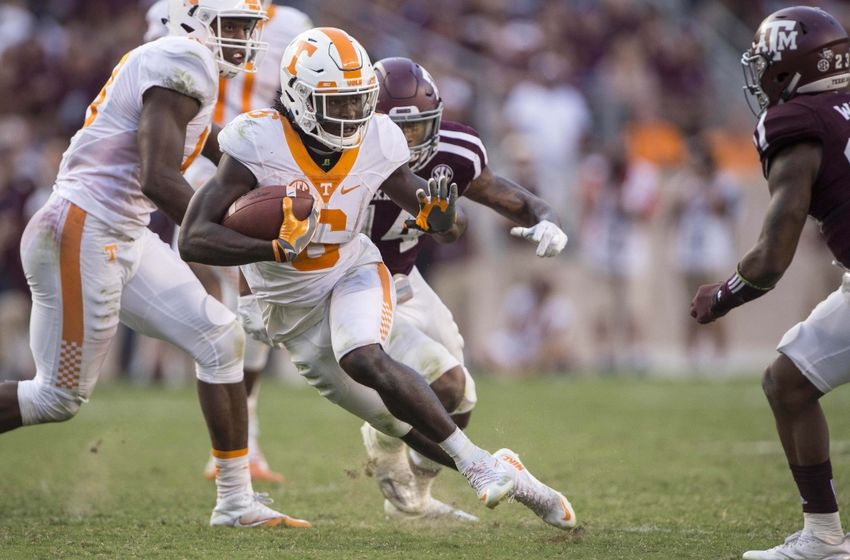 He's just so smooth as a runner. He glides, bounces, and turns so easily. Terrific balance. Reminds me of Bills HOF RB Thurman Thomas. Not to say he'll be that good, but I think he'll be an excellent starter.
RB JOE WILLIAMS, UTAH
I get that he had two ACL injuries, and that he actually retired last year. But he also came back and destroyed the Pac-12. Explosive. One-cut, downhill gasher. He's going to make someone look smart late in the draft.
WR MACK HOLLINS, NORTH CAROLINA
Big and fast with a solid pair of hands and wins at the high-point. I do wonder why he wasn't more productive, but the kid has all the tools in the tool box.
WR JOSH REYNOLDS, TEXAS A&M
Shredded the SEC, and did so with a variety of quarterbacks. He's a skinny kid, but he can pluck it and isn't afraid of contact down the field or over the middle. He's also really fast. Reminds me some of Chad Johnson. He's a winner.
TE DAVID NJOKU, MIAMI (FL)
He'll be the best tight end in the draft. Can run the route tree and is an athletic freak show. I'd compare him to another Cane, Greg Olsen.
OL FORREST LAMP, WESTERN KENTUCKY
I only saw him twice, but I focused only on him in his final two games because I wanted to see if he matched the hype. He did. He's dominant, and he can really move. He's a top ten player in the draft for me.
CB CORN ELDER, MIAMI (FL)
He's small, I get it. He may need a scheme. But I want him in my fox hole. Dude kills folks. He attacks in the running game and is just a hard-nosed football player. He's improved so much since he arrived on campus in Miami.
CB JOSH HOLSEY, AUBURN
Another kid with an injury history, but man, I don't see it when I watch him. Holds up well athletically against speed and against physical receivers too. Watch him against Clemson's Mike Williams. He's a keeper that may not even get drafted.
CB CHIDOBE AWUZIE, COLORADO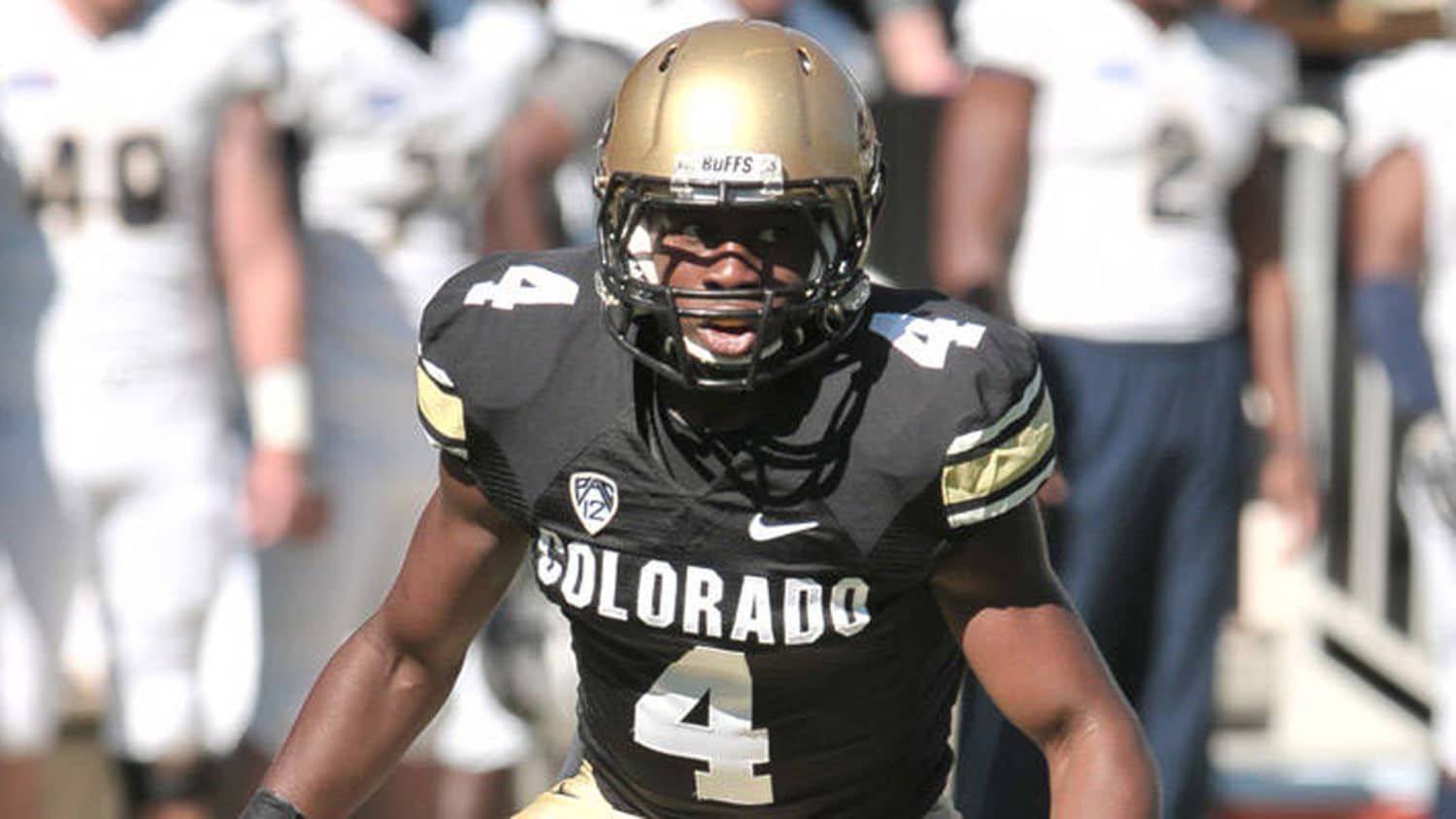 The Buffs secondary was fantastic last year, but this is the one I enjoyed watching the most. He can run and cover, inside and out. He'll be super versatile for somebody. And he's a solid tackler too. I won't be shocked at all if he's picked in the first round.
FS MARCUS WILLIAMS, UTAH
Ball-hawk. Single-high safeties are harder and harder to find, but this guy can anticipate and break on the ball. He's a play-maker, great at reading the eyes of the quarterback.
DE DEMARCUS WALKER, FSU
I've read he's not a good enough athlete. He sure was a productive one though. I watched him single-handily destroy Ole Miss in the second half, and would bet he'll carve out a rotational, inside/outside rusher role real quick too in the NFL.
DE DEREK BARNETT, TENNESSEE
Relentless. High motor. Dominant with his hands, moving linemen out of his way. I'm not sure where he'll fall in the first round, but he's a top ten player to me breaking Reggie White's records at Tennessee.
DT CALEB BRANTLEY, FLORIDA
As quick off the line as anyone I saw manning the interior this season. Yeah, he'll jump early a few time, but he's violent at the line of scrimmage, and will eat space too. I like how he held up against doubles. I think he's ideal for today's NFL's switching fronts with the ability to play the nose or 3-technique in a base 4-3.
MLB REUBEN FOSTER, ALABAMA
Swagger. Power. Speed. If you need help defending the run, this is your man. Yeah, I don't know the medicals and getting kicked out of the combine is a concern, but man. Reminds me of Derrick Brooks.
OLB HAASON REDDICK, TEMPLE
Great story, late bloomer. He wins in space, wins at the line of scrimmage, and even handles coverage. I like him rushing the most off the edge.
K ZANE GONZALEZ, ARIZONA STATE
I'm dead set against drafting kickers high. I wouldn't draft Gonzalez high. But not only is he accurate, he has a NFL 50+ leg. I think he'll go in the 5th round possibly, and be worth it.