Tuck's Top NFL Draft Prospects
I'm not a scout or a GM or a coach. I'm just a guy who loves watching college football and the NFL. I like going on the record so when I say I was right about something, I not only said it on the air, but I put it in writing. (Plus this makes it easier for you to remind me when I was wrong!)
I've shared with you my favorite players of the draft, and now I'm telling you how I'd rate these guys. There is only one player below who I did not see play, but I'm trusting what I read on him. I'm sure you can pick out the player. The rest I saw play a little and/or a lot, but I feel confident enough to share my opinions on them. There are some guys not listed I like as well, but kept it at top 5 per position so as to save my sanity.
QUARTERBACK
Mitchell Trubisky, UNC
Deshaun Watson, Clemson
DeShone Kizer, Notre Dame
Patrick Mahomes, Texas Tech
Davis Webb, Cal
I don't see any stars in this class. In fact, I won't be surprised if none are starting in 5 years, but I think Kizer could actually present the most upside 5 years from now. He has the most to work with, but he's the furthest from being ready.
RUNNING BACK
Leonard Fournette, LSU
Alvin Kamara, Tennessee
Christian McCaffery, Stanford
Joe Mixon, Oklahoma
Joe Williams, Utah
Yeah, I'm leaning bust on Dalvin Cook. Combine numbers, injury history, off-field history all worry me. A guy not listed I like is Clemson's Wayne Gallman, a very good all-around player.
WIDE RECEIVER
Corey Davis, Western Michigan
Josh Reynolds, Texas A&M
Zay Jones, East Carolina
John Ross, Washington
Mack Hollins, North Carolina
Don't see any Pro Bowlers from this year. Weak class, and I fear Mike Williams may struggle with the speed of the NFL. I've read Alshon Jeffery comps, and that could be his best hope, but I liked Jeffery coming out of South Carolina more honestly.
TIGHT END
David Njoku, Miami (FL)
Evan Engram, Ole Miss
OJ Howard, Alabama
Adam Shaheen, Ashland
Jake Butt, Michigan
You found the guy I never saw except in highlights.
OFFENSIVE LINE
Forrest Lamp, Western Kentucky
Ryan Ramczyk, Wisconsin
Isaac Asiata, Utah
Dion Dawkins, Temple
Cam Robinson, Alabama
I'm far from an offensive line expert, but man this is the worst class I ever remember.
DEFENSIVE END
Myles Garrett, Texas A&M
Derek Barnett, Tennessee
Taco Charleton, Michigan
Derrick Rivers, Youngstown State
DeMarcus Walker, FSU
On the other hand, this is a very deep position in the draft.
INTERIOR DEFENSIVE LINE
Solomon Thomas, Stanford
Caleb Brantley, Florida
Malik McDowell, Michigan State
Jon Allen, Alabama
Montravius Adams, Auburn
Brantley's status is way up in the air at this hour, but I do like him a lot as a player.
MIDDLE LINEBACKER
Reuben Foster, Alabama
Jarrad Davis, Florida
Blair Brown, Ohio
Duke Riley, LSU
Zach Cunningham, Vanderbilt
I think this will prove a productive group.
OUTSIDE LINEBACKER
Hasaan Reddick, Temple
TJ Watt, Wisconsin
Charles Harris, Missouri
Tak McKinnley, UCLA
Tyus Bowser, Houston
Watt is one of many one-hit-wonders in this draft class. (Guys that only had one season of note to go off of)
CORNERBACK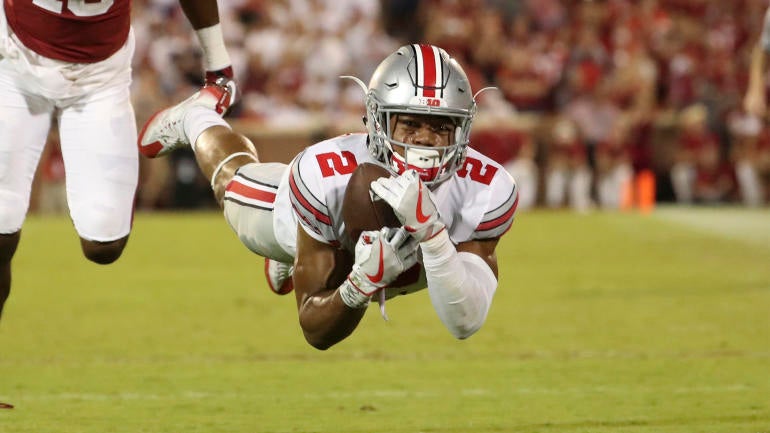 Marshon Lattimore, Ohio State
Chidobe Awuzie, Colorado
Gareon Conley, Ohio State
Cordrea Tankersly, Clemson
Jourdan Lewis, Michigan
Really strong group this year of coverage guys. Could be some steals in the mid-rounds.
SAFETY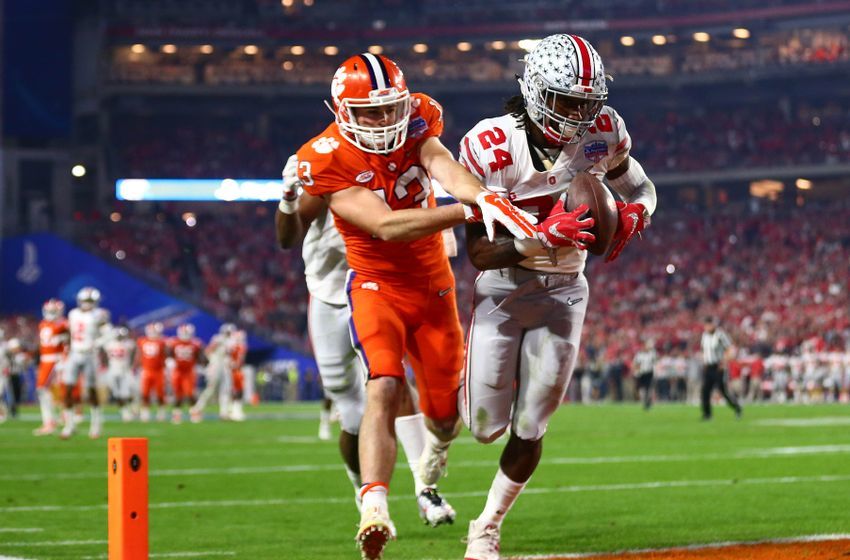 Malik Hooker, Ohio State
Jamal Adams, LSU
Marcus Williams, Utah
Budda Baker, Washington
Marcus Maye, Florida
Becoming a more versatile, flexible, and important position in the NFL.