Home
Tags
Amnesty International
Tag: Amnesty International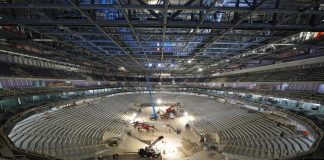 Why weren't Islanders games postponed with a COVID-19 running through the roster? https://www.youtube.com/watch?v=PDJG4seWiwM The National Hockey League's upper management didn't postpone New York Islanders games despite...
Qatar's World Cup continues to have problems. Sports, at least in the newspaper business, was described as the toy store of journalism. Nothing really of...
Middle East political alliances are shifting The 2022 World Cup, soccer's crown jewel has a major diplomatic problem. Bahrain, Egypt, Saudi Arabia, Yemen and the United...
Qatar will host the 2022 World Cup but the event will be much smaller in scale than originally anticipated. In May, 2015, there was a...