October 6th is a night MMA fans around the world have been waiting for. Not only will it mark the return of the sport's biggest superstar but it also is shaping up to be the biggest fight in the UFC's history.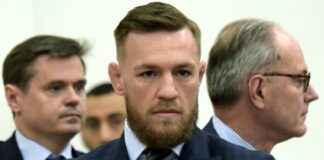 Conor McGregor spent more time in a courtroom today than he spent inside the octagon in the past year. McGregor's court hearing was like many of his past fights: quick.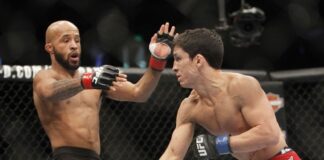 The main event of UFC 225 is a good one, featuring a rematch between the two best fighters in the world at 185 lbs.  Robert Whittaker will look to defend his middleweight belt for the first time against #1 Yoel Romero.  Whittaker (19-4) won the interim belt when he faced Romero (13-2) at UFC 213 last July.
The Charges Include One Felony And Three Misdemeanors UFC Superstar Conor McGregor has been charged by the New York police with one count of felony...
McGregor Is Facing Multiple Charges, Including Assault UFC Lightweight Champion Conor McGregor may not be fighting in the octagon Saturday night on UFC 223, but...