Royals' owner John Sherman is pushing for a new stadium. https://www.youtube.com/watch?v=m_msJxdCNiQ It appears that Rob Manfred not only has a law degree but the Major League...
Isaac Paredes and Yandy Díaz homered as the Tampa Bay Rays snapped a season-high, seven-game skid with a 10-4 win over the Atlanta Braves on Sunday in a matchup of teams with the best records in baseball.
ST. PETERSBURG, Fla. (AP) — As good as All-Star pitcher Spencer Strider has been during a personal seven-game winning streak, the majors-leading Atlanta Braves...
The AL-best Rays (57-34) have lost a season-high six straight, although that wasn't the lone reason for concern after starting pitcher Tyler Glasnow (2-3) left in the sixth inning due to cramping in his hands and legs.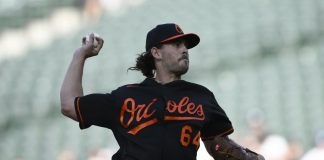 The present stadium lease is done on December 31st.  https://www.youtube.com/watch?v=uKzYjvWDE1o The rubber is about ready to hit the road in Baltimore where Maryland Governor Wes Moore and...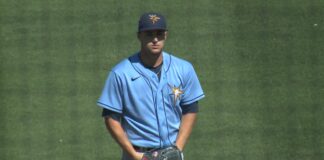 Shane McClannahan is not deterred by the new rules noting that players will adapt, that's what the game is about.
GAFFNEY, S.C. (AP) — Baseball Hall of Famer and two-time Cy Young Award winner Gaylord Perry, a master of the spitball and telling stories...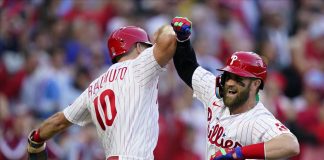 Bryce Harper and the Philadelphia Phillies advanced to the NLCS with an 8-3 victory over the Braves on Saturday in Game 4 of their best-of-five Division...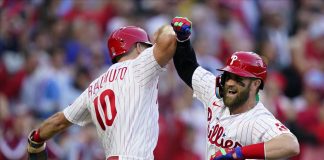 SAN DIEGO (AP) — Until Friday night, San Diego Padres fans had never seen a home playoff victory in person since Petco Park opened...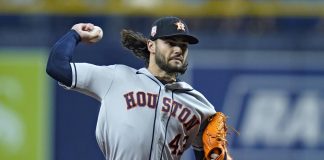 The MLB World Series is the most prestigious baseball event in the world. Alleyes turn to the two franchises battling it out to be...