The NBA is playing games and looking for yuans in China https://www.youtube.com/watch?v=agtuwAmBOvc&t=12s The National Basketball Association finishes the NBA Global Games China 2017 this weekend with...
The 2018 Winter Olympics is in South Korea. North Korea's missile launch over Japan has sent a chilling message to both the United States and...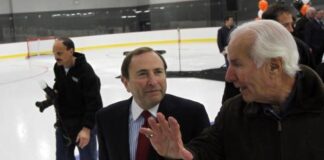 NHL Players won't appear in South Korea 2018 Winter Games And so, it seems that National Hockey League Commissioner Gary Bettman, and the 31 team...