The National Collegiate Athletic Association, whose very integrity can constantly be questioned, through its basketball business put up its annual crown jewel basketball tournament, the Men's Final Four, for bid in 2023, 2024, 2025 and 2026.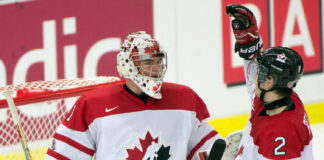 Major League Baseball, the National Hockey League, Major League Soccer and the National Basketball Association do business in Canada and now the leagues have a new problem facing them.
Steve Ballmer, the former Microsoft CEO and the owner of the National Basketball Association's Los Angeles Clippers, wants a new arena for his basketball business and has decided that Inglewood, California is a great place to relocate his business.
Alameda officials want to get out of the deal with Oakland in the ownership of the Coliseum and the arena in the city. They are negotiating an exit deal. The thought is let Oakland manage the property and decide what to do with the stadium and arena and parking lot.
How the numbers 4 and 2 along with 0 became a code for marijuana as in 420 friendly is shrouded in deep mystery. But how sports leagues and players' unions handle their marijuana policies in the future is a question because pot usage slowing is being decriminalized.
The Super Bowl is America's sports crown jewel event. It is a big deal in many senses from the pageantry of the game to parties in the host city to being the most watched TV show on the American calendar every year.
Billie Jean King is a civil rights pioneer. https://www.youtube.com/watch?v=bUdohzIJi3Y&feature=youtu.be It is International Women's Day. It is also Women's History Month, a celebration of women's accomplishments that...
Laws have changed because of the Super Bowl. https://www.youtube.com/watch?v=OVXYUqk0zv0&t=4s The Super Bowl is a political force. The 2004 game's halftime show with Janet Jackson's costume malfunction...
did LA accept too fast? https://www.youtube.com/watch?v=cC3oYS7zYlY Did the International Olympic Committee play the head of the 2028 Los Angeles Olympic Committee Casey Wasserman and Los Angeles...
Salt Lake City wants the Olympics in 2026 to go along with the NBA and soccer. https://www.youtube.com/watch?v=I7Zy4s2PmeE The International Olympic Committee keeps getting the door slammed...