Some turmoil in LA. https://www.youtube.com/watch?v=-bapG5miqO4 It appears the Spanos family's move of its National Football League Chargers franchise from San Diego to the Los Angeles area...
No major league sports team is going there if Moreno says no.  https://www.youtube.com/watch?v=_gQf_OSYH9A Should Los Angeles Angels of Anaheim owner Arte Moreno decide to stay...
The fight is on. https://www.youtube.com/watch?v=T0bbKO-47-8&t=4s The NBA's Los Angeles Clippers on court season is over but the next game, one with far reaching...
The National Football League is not an independent spring-summer baseball league where teams come and go and on an odd occasion, a team could play an entire season of road games.
San Antonio Mayor Ron Nirenberg is ready to fill up some of his fall Sunday afternoons watching an NFL game at the city's Alamodome sports venue sometime between now and 2028. Nirenberg told the San Antonio TV station KSAT you will see an NFL team in San Antonio in the next 10 years.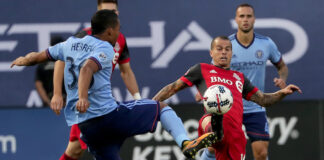 Election Day is coming up soon and there are two stadium proposals on the ballot in San Diego that definitely have the interest of Major League Soccer and perhaps the National Football League.
The lease ends in June, 2019. https://www.youtube.com/watch?v=xCUJEjADdHc The National Football League's Carolina Panthers franchise is for sale following the owner Jerry Richardson's decision to get rid...
LA In Name Only Did Los Angeles Mayor Eric Garcetti flunk geography while he attended elementary school? It seems Garcetti does not realize he is...