This NBA All-Star weekend is the first of four straight in Eastern Conference cities. Chicago gets it next year, Indianapolis in 2021 and Cleveland in 2022
Cities are looking a team. https://www.youtube.com/watch?v=EbDYbbIuAnQ It's Valentine's Day and a good time to see which cities are sending candy, cards and flowers to Major League...
Moreno just wants more revenue. https://www.youtube.com/watch?v=0rZGlYT0AhM&t=3s Major League Baseball's Los Angeles Angels of Anaheim owner Arte Moreno has some maneuverability in his stadium negotiations with Anaheim...
Nothing is imminent. https://www.youtube.com/watch?v=m4ZaPkrd6Z0 In the, it is time for New Year predictions, here are two statements that will be true. Major League Baseball will not...
Major League Baseball is not adding two teams to the existing business anytime soon. There is no indication that four stadium challenged franchises, Arizona, Anaheim, Oakland and Tampa Bay, will be leaving their local markets anytime soon either.
San Antonio Mayor Ron Nirenberg is ready to fill up some of his fall Sunday afternoons watching an NFL game at the city's Alamodome sports venue sometime between now and 2028. Nirenberg told the San Antonio TV station KSAT you will see an NFL team in San Antonio in the next 10 years.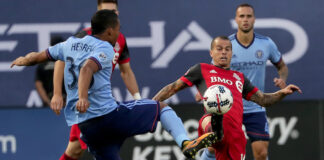 Has Major League Soccer given Austin an expansion team or is the league still searching for two cities to get the membership up to the stated goal of having 28 teams?
Remember when Major League Soccer wanted to expand by four teams and was in what appeared to be a major rush to find four cities and four owners who had what it took to join the club?
The struggle to find cities with the right stuff to join Major League Soccer continues but league owners should be happy with some of the latest developments.
Major League Baseball Commissioner Rob Manfred has expressed an interest in seeing his business add two teams in the future but before that happens, Manfred and his bosses, the 30 owners of Major League Baseball teams have to fix a problem.