Donald Trump's policies are not going to make Olympic delegates very happy and that a big problem for LA It appears Los Angeles Mayor Eric...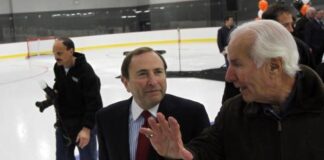 NHL Players won't appear in South Korea 2018 Winter Games And so, it seems that National Hockey League Commissioner Gary Bettman, and the 31 team...
The NFL is trying to increase the league's presence in London. https://www.youtube.com/watch?v=c_8qzpUdgJo&feature=youtu.be For some reason, the NFL has decided to establish a presence in London in...