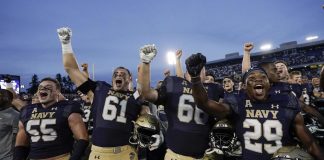 When it comes to College Football Playoff expansion, the odds are stacked against eight ever being enough. Structured one way, the Southeastern Conference would not...
Storrs, CT- The Connecticut Basketball program has a proud and storied history that's been marred by recent tumult. On Sunday afternoon, the Huskies honored their...
Chestnut Hill, MA- Boston College and #11 Florida State entered Sunday afternoon with one ACC win between them. In the only ACC game of...