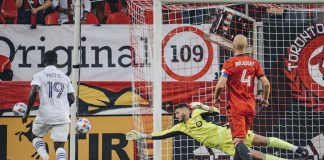 Sacramento appears to be out, Las Vegas maybe in. https://www.youtube.com/watch?v=Cf_tRiacPOM Major League Soccer has executed the worst expansion business plan in sports since the National Hockey...
Due to the coronavirus pandemic still possessing a vice-like grip on domestic soccer, there has understandably been a downturn in Colorado sports betting and...
Beckham Is hoping. https://www.youtube.com/watch?v=X9UKAWeUPzE Major League Soccer's desire to have David Beckham as the owner of its Miami franchise has not gone according to plan....
Back to court. https://www.youtube.com/watch?v=gnKMnZnEjjo&t=17s Does Major League Soccer have another Miami problem on its hands in Nashville? That is a question that may take a while...
Beckham may be closer to securing land for a soccer stadium. https://www.youtube.com/watch?v=djLLJZGYy0Q A funny thing happened to David Beckham and his soccer team partners on the...
Major League Soccer Commissioner Don Garber and his bosses, the MLS owners, are particularly interested in Election Day. San Diego and Miami have stadium referendums on the ballot that will impact David Beckham's proposed team in Miami and in San Diego voters will decide on stadium issues that could bring an MLS team to the city.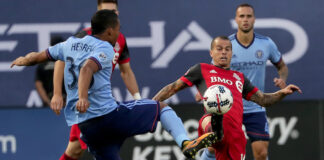 Has Major League Soccer given Austin an expansion team or is the league still searching for two cities to get the membership up to the stated goal of having 28 teams?
The struggle to find cities with the right stuff to join Major League Soccer continues but league owners should be happy with some of the latest developments.
David Beckham is in campaign mode. Beckham and his business partners now have to sell their soccer stadium proposal to Miami voters who will decide in November if they really really want a posh soccer stadium in town to house Beckham's team.
Miami voters will have the last say on whether international soccer icon David Beckham can build the stadium he wants for his Major League Soccer expansion team.