Home
Tags
District of Columbia
Tag: District of Columbia
Sports matters. https://www.youtube.com/watch?v=8fdiiaepQcQ&t=6s There will be at least four sports issues facing President-elect Joe Biden after he assumes the highest office in the United States on...
Three more states will join the fold soon. https://www.youtube.com/watch?v=OWiku6uzLVQ Tuesday's election day results probably were good for sports owners as three more states will be offering...
Place your bet here! https://www.youtube.com/watch?v=8cq19gTgO3w For those old enough to remember the signs on Major League Baseball stadiums' scoreboards that said no betting permitted, that world...
Betting time! https://www.youtube.com/watch?v=kdwXSysaOB4&t=1s The National Basketball Association is supposed to resume action in four weeks and that is coming as a relief to the legalized state...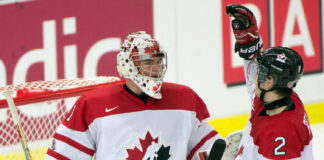 Major League Baseball, the National Hockey League, Major League Soccer and the National Basketball Association do business in Canada and now the leagues have a new problem facing them.
The reality has set in. There will be no turning back and the sports world in the United States is going to have to adjust to what most of the other sports operators in the world have understood for decades. There is gambling on sports and there is nothing you can do, so embrace it.
Can the recent Supreme Court Of The United States decision to overturn the ban on sports betting in 46 states, along with US territories and the District of Columbia save Pimlico racetrack in Baltimore, Maryland? The Preakness Stakes, thoroughbred racing's second oldest Triple Crown race started at Pimlico in 1873.