Three more states will join the fold soon. https://www.youtube.com/watch?v=OWiku6uzLVQ Tuesday's election day results probably were good for sports owners as three more states will be offering...
More state sponsored sports gambling is coming. https://www.youtube.com/watch?v=OQaXHSWpkbQ Virginia will be granting sports betting licenses starting this week and there is an interesting wrinkle in allotting...
Beckham may be closer to securing land for a soccer stadium. https://www.youtube.com/watch?v=djLLJZGYy0Q A funny thing happened to David Beckham and his soccer team partners on the...
Major League Soccer Commissioner Don Garber and his bosses, the MLS owners, are particularly interested in Election Day. San Diego and Miami have stadium referendums on the ballot that will impact David Beckham's proposed team in Miami and in San Diego voters will decide on stadium issues that could bring an MLS team to the city.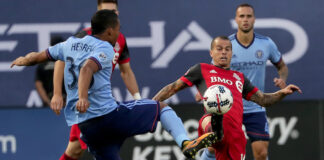 Has Major League Soccer given Austin an expansion team or is the league still searching for two cities to get the membership up to the stated goal of having 28 teams?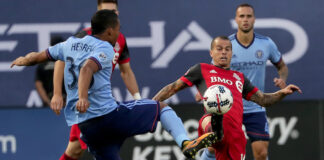 Election Day is coming up soon and there are two stadium proposals on the ballot in San Diego that definitely have the interest of Major League Soccer and perhaps the National Football League.
John Kennedy's signature in 1961 changed the NFL. https://www.youtube.com/watch?v=CG7Fk6-ctJo It is Election Day in America and elections do have consequences. While there is nothing that directly...