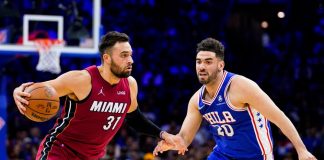 FTX filed for bankruptcy protection on November 11th. https://www.youtube.com/watch?v=rZYZmPoN3h0 Someone connected with Miami-Dade County, Florida thought a deal to sell the naming rights of the Miami Heat's home arena...
LONDON, - After breaking records for esports racing live streaming last Sunday, Torque Esports Corp.'s (TSXV: GAME) (OTCQB: MLLLF) The Race All-Star Esports Battle...
Here is a question worth asking. What is going on with James Dolan and his Madison Square Garden business? Dolan is apparently getting in and out of the arena and entertainment building business on one hand and yet continuing building entertainment venues on the other hand.