Home
Tags
FLORIDA STATE LEAGUE
Tag: FLORIDA STATE LEAGUE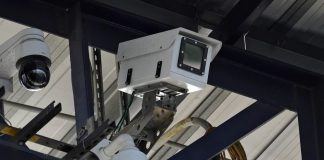 TAMPA, Fla. (AP) — It took just four batters at George Steinbrenner Field before a fan yelled "C'mon, blue!" toward home plate umpire Kaleb...
NEW YORK (AP) — Spring training could be delayed for Double-A and Class A players if major leaguers are not vaccinated for the novel...
NEW YORK (AP) — Baseball's minor leagues canceled their seasons Tuesday because of the coronavirus pandemic, and the head of their governing body said...

As North America's pro football, basketball, baseball and hockey leagues try to play again in a pandemic, minor league sports face a more treacherous...
AP Sports - Florida is willing to be a restart site for professional sports leagues, just like Arizona, when play resumes following shutdowns caused...
It is back to the drawing board in Jupiter, Florida for the owners of the St. Louis Cardinals and the Miami Marlins and local officials who are discussing how to proceed with plans to renovate the spring training complex in the town
A pair of Florida State League games, trail running, and some interesting takes on yoga are included in this week's look at some Tampa Bay events for the coming weekend.
Tim Tebow is moving up and heading south - to some very familiar territory. Tebow has been promoted to the New York Mets' high Class A affiliate in St. Lucie, Florida. The 29-year-old Tebow led the University of Florida to two national championships and won the 2007 Heisman Trophy during his stellar football career with the Gators. Baseball has not been as easy for the 29-year-old outfielder. He hit just .220 with three homers and 23 RBIs with Class A Columbia - numbers that usually don't lead to a promotion.