The Pro Football Hall of Famers' letter asking NFL owners to give Hall of Famers money, something to the tune of $300,000 annually and health benefits is revisiting the playbook of the 1980s, issued by the same people, that led to NFL players of that era being stranded without a long term health care plan in place.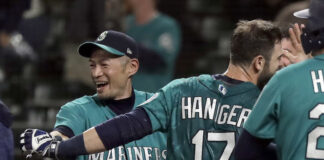 The Seattle Mariners Major League Baseball club owners and King County elected officials were trying to come up with a new deal that would extend the team's lease to use the municipal facility for another 25 years.
Silver on board with Seattle returning to the NBA Seattle is going to have a National Basketball Association team and a National Hockey League franchise...