Home
Tags
Houston Cougars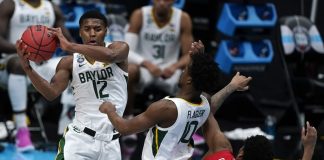 INDIANAPOLIS (AP) — Nearly two decades ago, Scott Drew decided to leave his comfort zone at tiny Valparaiso for the scandal-plagued basketball program at...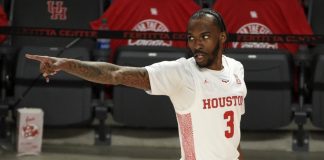 HOUSTON (AP) — Quentin Grimes scored 22 points, all in the first half, to lead No. 12 Houston to a 98-52 win over South...
ORLANDO -- The third quarter was pivotal once again for UCF. A week after scoring 28 points in the quarter to pull away big time...
Houston limited USF to 23.8 percent shooting (5 for 21) in the first half and finished the period on a 16-6 run to open a 35-25 lead. The Cougars built the advantage to 16 before Collins scored six points over a two-minute stretch to help the Bulls
The Bulls travel to Houston to play a high-powered Cougars team that knocked them from the ranks of the unbeaten last season.