Florida News: J.T. Realmuto
CLEARWATER, Fla. (AP) — Philadelphia Phillies manager Joe Girardi expects catcher J.T. Realmuto to be back in spring training Thursday and does...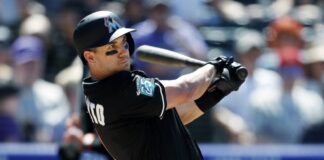 J.T. Realmuto hit a grand slam during a five-run seventh inning and the Miami Marlins beat the Colorado Rockies 6-2 on Saturday. Miami stopped a three-game skid and ended the Rockies' winning streak at four.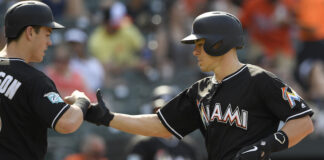 During a horrid stretch in which the Baltimore Orioles keep finding ways to lose, J.T. Realmuto did his part to extend the downward spiral.