Home
Tags
Kingsbridge Armory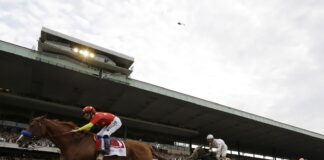 He is like Robert Moses, a big project guy. https://www.youtube.com/watch?v=SU7byx8ODjA New York Governor Andrew Cuomo is a major regional sports power broker. Cuomo pushed to get...
A cutback. https://www.youtube.com/watch?v=KXztLm66-1k About 17 months, word surfaced from Suffolk County, New York that a Chicago-based group was willing to invest in an arena-village...
Neither the National Basketball Association nor the National Hockey League is looking to add another team in the New York City metropolitan area but that apparently is not dissuading an investor in Suffolk County or county officials from putting up a building in Ronkonkoma.
Islanders ownership would like to build an arena by the Belmont track The third leg of horse racing's Triple Crown, the Belmont, is on the...