Florida News: Los Angeles
The International Olympic Committee hierarchy probably is not looking forward to a Calgary referendum on November 13. The IOC should fear the November 13 vote, even if the results are non-binding.
For those who view the Mark Davis owned Oakland Raiders as a chaotic franchise, those people are going to get an opportunity to watch other situations unfold.
Los Angeles Clippers owner Steve Ballmer and Oakland A's ownership picked up key support from the California legislature in their bids to get new sports facilities in terms of challenges to their plans to build facilities.
Just a few days after International Olympic Committee President Thomas Bach declared that the press is the enemy of the IOC and is the cause of cities pulling out of the bidding for the IOC's crown jewel events, Indonesia's President announced that his country wants the 2032 Summer Games.
Steve Ballmer wants to move his National Basketball Association Clippers franchise from downtown Los Angeles to Inglewood, California at a site near the former home of the NBA Lakers and the National Hockey League Kings.
Major League Baseball Commissioner Rob Manfred has expressed an interest in seeing his business add two teams in the future but before that happens, Manfred and his bosses, the 30 owners of Major League Baseball teams have to fix a problem.
One of the fallouts of the Creative Artists Agency-John Tavares charade of having select National Hockey League team officials fly out to Los Angeles and having a two hour wooing session with the player and his 77 page booklet of demands has not yet been discussed.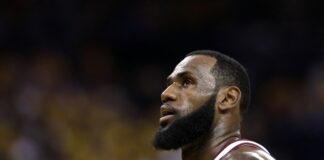 Will he stay in Cleveland? Head back to South Beach and play with the Heat? Explore his creative side in Los Angeles? Stun the world by heading to Philadelphia? then there is Houston and San Antonio where he could land.
The International Olympic Committee suffered a defeat at the polls in Sion and Valais, Switzerland on Sunday as voters rejected a chance to help fund the 2026 Winter Olympics in that area.
Today is the final day of the 2018 NFL Draft but it will not be the last time the Oakland Raiders franchise is on the board selecting a player. Mark Davis's team will be in Oakland this year but will eventually call Las Vegas home possibly by 2020.