San Antonio Mayor Ron Nirenberg is ready to fill up some of his fall Sunday afternoons watching an NFL game at the city's Alamodome sports venue sometime between now and 2028. Nirenberg told the San Antonio TV station KSAT you will see an NFL team in San Antonio in the next 10 years.
In the, of course, this could happen department, the Mark Davis owned soon to be Las Vegas Raiders National Football League franchise might not have a home field in 2019. Davis's Oakland lease ends following the last Raiders home game, regular season or playoffs, in December and if there is a playoff run in January.
For those who view the Mark Davis owned Oakland Raiders as a chaotic franchise, those people are going to get an opportunity to watch other situations unfold.
It probably should come as no surprise that the National Basketball Association Commissioner Adam Silver has signed a deal with the Las Vegas-based MGM Grand Hotel, which is also a sports betting casino that allows the hotel to become the Official Data Partner of the NBA.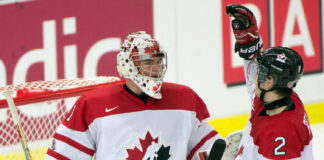 Major League Baseball, the National Hockey League, Major League Soccer and the National Basketball Association do business in Canada and now the leagues have a new problem facing them.
The NHL's Vegas Golden Knights franchise will be joined by the NFL's Mark Davis Raiders in two years, the NBA has a summer development league in town and Major League Baseball might be interested in at least kicking the tires and take a look at the city in the event there is an expansion or relocation opportunity in the future.
The National Football League plans to lobby Congress to come up with some sort of framework to perhaps regulate sports betting although it is not exactly clear what Congress can do to give the NFL want it wants. In fact, it appears the NFL doesn't know what it wants except to protect the integrity of the NFL.
Alameda officials want to get out of the deal with Oakland in the ownership of the Coliseum and the arena in the city. They are negotiating an exit deal. The thought is let Oakland manage the property and decide what to do with the stadium and arena and parking lot.
How the numbers 4 and 2 along with 0 became a code for marijuana as in 420 friendly is shrouded in deep mystery. But how sports leagues and players' unions handle their marijuana policies in the future is a question because pot usage slowing is being decriminalized.
though Miami is suing. https://www.youtube.com/watch?v=2EiGEMOIdII It should not be a shock that former Miami Marlins owner Jeffrey Loria decided not to share some of the money...