Home
Tags
Memorial Day Weekend
Tag: Memorial Day Weekend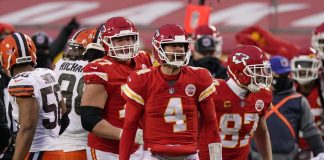 Money talks. https://www.youtube.com/watch?v=cwT9ne4GGx4 Indianapolis will not host the National Football League annual scouting combine because of the COVID-19 pandemic. But will Indianapolis host the yearly "the...
Many across the country have dreamed and still dream of what it might be like to win the Indy 500.  Sports Talk Florida has an interview with someone who has done exactly that, 2017 winner Takuma Sato.
Memorial Day Weekend means a lot of things.  Hot dogs and hamburgers on the grill, the unofficial start of summer, warmer weather, barbecues, good friends and good times.  Sunday also marks the 102nd running of the Indianapolis 500, and Sports Talk Florida is Tampa Bay's home for the great race.