Florida News: Mickey Mantle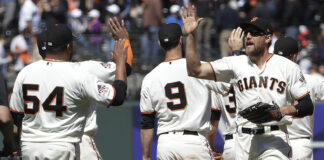 No long rest room lines at home. https://www.youtube.com/watch?v=QO9s9vdFaLk Have you heard the news? San Francisco Giants team officials have decided to install a new scoreboard in...
Baseball is just another sport these days. In the good old summer time baseball, not just major league baseball, was the king of sports. Sure,...