Home
Tags
NBA Summer League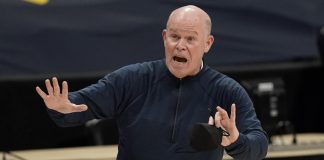 It's been non-stop in the NBA this year. A condensed schedule led to a rushed offseason, and in the blink of an eye, Summer...
It probably should come as no surprise that the National Basketball Association Commissioner Adam Silver has signed a deal with the Las Vegas-based MGM Grand Hotel, which is also a sports betting casino that allows the hotel to become the Official Data Partner of the NBA.
The Major League Baseball All Star Game was supposed to be a celebration of the game, the best of the Boys of Summer on display for an international audience. But something clearly was wrong.