Home
Tags
NCAA COLLEGE WORLD SERIES
Tag: NCAA COLLEGE WORLD SERIES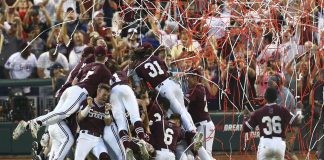 OMAHA, Neb. (AP) — Mississippi State's first national championship had been building since 1985, when "Thunder and Lightning" — Will Clark and Rafael Palmeiro...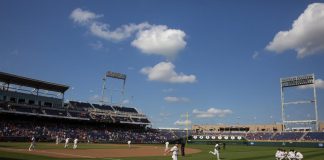 OMAHA, Neb. (AP) — Vanderbilt athletic director Candice Storey Lee on Tuesday condemned the use of racially offensive language directed at some of the...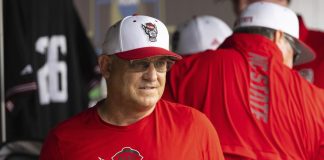 OMAHA, Neb. (AP) — North Carolina State baseball players who were one win away from playing for a national championship reacted with anger and...
Florida got a dominant performance from Brady Singer, a big defensive play when LSU was threatening and just enough offense. Now, after a 4-3 win in Game 1 of the College World Series on Monday night, the Gators are one win from their first national championship in baseball. But with LSU all-time wins leader Jared Poche' starting on Tuesday and first-round draft pick Alex Lange available if there's a Game 3, the Tigers believe this best-of-three series matching Southeastern Conference rivals is just getting started.
The matchup for the College World Series finals certainly bolsters the case for those who say the best baseball in the land is played in the Southeastern Conference. To get to the best-of-three finals starting Monday night, LSU (52-18) beat an Oregon State team, which had the highest winning percentage of any program in four decades, twice in two days. Florida (50-19) became the fourth team in CWS history to shut out an opponent twice with a pair of 3-0 wins over TCU wrapped around a 9-2 loss to the Horned Frogs.