Home
Tags
Raymond James Stadium
Tag: Raymond James Stadium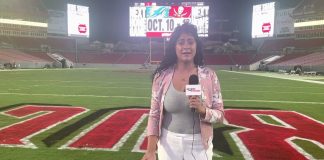 https://youtu.be/tx_zGIpdfK8 Tampa, Fla- The Tampa Bay Buccaneers maintain a ten-game winning streak after an impressive win over the Falcons. Matt Ryan rallied in the third...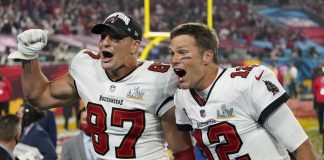 https://www.youtube.com/watch?v=nEbRxb9xLOU Ladies and gentlemen, the 2021 NFL season is just hours away! The defending World Champs, the Tampa Bay Buccaneers are taking on America's team,...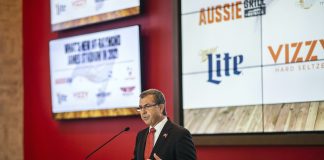 By Michelle Sabin Sports Talk Florida Tampa Bay Buccaneers announced new offerings for the 2021 season, including local restaurants Wing Stop and Aussie Grill, Coppertail Brewing,...
TAMPA, FL — In coordination with local partners and government officials, WrestleMania and all related events in Tampa Bay will not take place. However, WrestleMania...
Super Bowl LV was set to go to Los Angeles but their $2 billion dollar stadium will not ready to handle the event so...
Tampa Bay's football scene promises to grow even larger in coming years, as the soon-to-be-rebooted XFL will have a team in Tampa Bay when the new league launches in 2020.