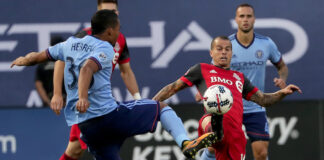 Has Major League Soccer given Austin an expansion team or is the league still searching for two cities to get the membership up to the stated goal of having 28 teams?
The struggle to find cities with the right stuff to join Major League Soccer continues but league owners should be happy with some of the latest developments.
For anyone who has been around politics this much is known. You can hire a consultant or an economist and pretty much get the results you want because the hired help will find numbers to fit the narrative you are seeking. The Olympics is a case in point.