The league has a Brian Flores problem at the moment. https://www.youtube.com/watch?v=xVczW5BqeX0 February is Black History Month and the National Football League has had a very complicated...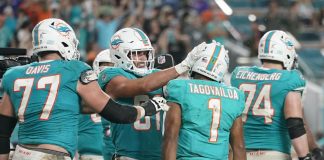 The allegations about Stephen Ross are more serious than a violation of the Rooney Rule. https://www.youtube.com/watch?v=Kq9o9i-zAiE Brian Flores has more than likely committed career suicide. He filed a...
NEW YORK -AP- Changes designed to enhance opportunities for minorities to get executive, head coaching and coordinator positions were passed Tuesday by NFL owners. They...