Florida News: Ryne Stanek
The Rays shoddy defense and poor relief work too much to overcome as the Braves ended the Rays eight game streak defeating them 9-5
The Tampa Bay Rays rallied for a pair of runs in the eighth inning to tie the game but lost 3-2 in 10 innings to fall to 56-54.
The Tampa Bay Rays lost their 23rd 1-run game of the season falling 3-2 to the Miami Marlins on Saturday night. The loss drops the Rays back to the break even mark at 49-49 on the season.
The Miami Marlins gave up the lead in the ninth but came back to defeat the Tampa Bay Rays 3-2 in the 10th inning. Yadier Rivera delivered the game winning single to Matt Duffy who was unable to accurately throw home to nab Brian Anderson who had walked to lead off the inning.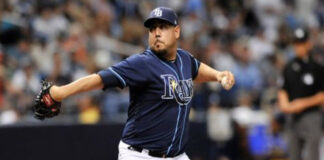 The Tampa Bay Rays scored five times in the first two innings en route to a 5-2 victory over the Houston Astros.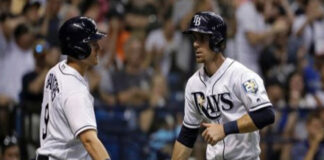 The Tampa Bay Rays used six pitchers to limit the New York Yankees to a single run en route to a 2-1 victory.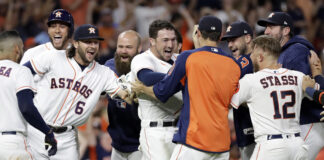 Alex Bregman delivered a walkoff double in the bottom of the ninth inning sending the Houston Astros to their 12th straight win 5-4 over the Tampa Bay Rays.
Luis Severino went eight scoreless innings and the Yankees got back-to-back homers from Giancarlo Stanton and Gary Sanchez in sending the Rays to their ninth straight road loss by a final score of 4-1.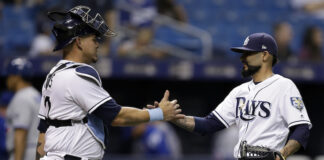 Ryne Stanek is set for a new role in the Tampa Bay rotation — sort of. The reliever will likely now start two out of every five games in the Rays' ongoing bullpen-day experiment.
The Tampa Bay Rays were unable to complete the sweep falling 7-3 to the Oakland Athletics. Daniel Mengden handcuffed the Rays working eight strong innings. The Rays continue their West Coast swing heading to Seattle to take on the Mariners.