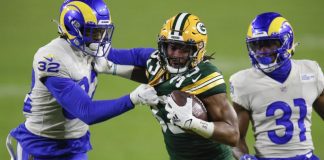 Division rivalries add extra spice to NFL matchups. There are a bunch of them in Week 15 as teams hit the stretch run. OK, maybe...
Silver on board with Seattle returning to the NBA Seattle is going to have a National Basketball Association team and a National Hockey League franchise...
Quest To Hoist The Lombardi Trophy Kicks Off With Wildcard Weekend The quest to crown a new Super Bowl champion is officially underway. There were...