The Tampa Bay Rays once again came back from trailing late in the ballgame, scoring a tying run in the seventh and a go-ahead run in the eighth, but the Baltimore Orioles hit Sergio Romo hard in the ninth inning to take a 5-4 victory and retake the lead in their season series with Tampa Bay on Wednesday night.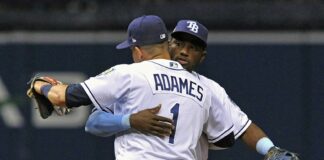 The Tampa Bay Rays defeated the Houston Astros 3-2 but lost Wilmer Font to a lat strain. According to Manager Kevin Cash, expect Font to miss significant time.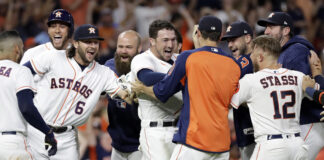 Alex Bregman delivered a walkoff double in the bottom of the ninth inning sending the Houston Astros to their 12th straight win 5-4 over the Tampa Bay Rays.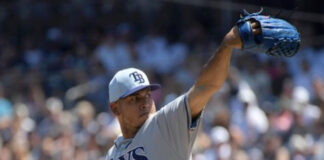 The Tampa Bay Rays scored three times in the second inning and held on to defeat the New York Yankees 3-1.
The Tampa Bay Rays were unable to complete the sweep falling 7-3 to the Oakland Athletics. Daniel Mengden handcuffed the Rays working eight strong innings. The Rays continue their West Coast swing heading to Seattle to take on the Mariners.
Mallex Smith delivered a 2-out RBI single in the top of the 13th. It was the only run needed as the Tampa Bay Rays defeated the Oakland Athletics 1-0.
The Tampa Bay Rays scored eight unanswered runs as they defeated the Baltimore Orioles 8-3. Vidal Nuno worked in relief of the opener Sergio Romo for his first win as a Ray. Austin Pruitt picked up the rare 5.2-inning save.
The Tampa Bay Rays went 0-for-8 with runners in scoring position and had three runners thrown out on the bases as they were shutout by the Baltimore Orioles 2-0 Friday night.
The Tampa Bay Rays finish their 11 game road trip on a sour note losing to the Los Angeles Angels 5-2 on Sunday afternoon. Despite the loss, the Rays finish the trip 7-4 and return home in third place in the AL East.
Daniel Robertson hit his first career grand slam and the Tampa Bay Rays held on after Mike Trout's ninth-inning homer for their sixth straight victory, 5-3 over the Los Angeles Angels on Saturday night.