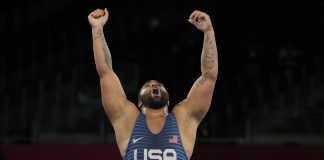 Rogge oversaw changes in the Olympics Programs. https://www.youtube.com/watch?v=ezS8FJzJGhI Jacques Rogge, the one-time president of the International Olympic Committee, passed away earlier this week at the age...
As the 2018 FIFA World Cup winds down, Tunisia sent out a reminder recently that it is never too early to plan ahead and try to get FIFA to choose you for a World Cup more than a decade away.
Calgary 2026 Olympics backers could see the bid end as early as August 12. The financial details about the cost of holding the 2026 Winter...