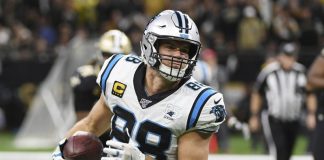 The league claims the draft has a big economic impact. https://www.youtube.com/watch?v=5YVblIgH1e8 David Tepper, the owner of the National Football League's Carolina Panthers, wants to bring the league's...
money https://www.youtube.com/watch?v=GVHi80RkxLE&feature=youtu.be The chase for the 2023 World Cup of women's soccer is underway with Australia, Columbia, Japan and New Zealand thought to be among the...
Steve Ballmer is looking for a new Los Angeles area home for his team. It is no surprise Los Angeles Clippers owner Steve Ballmer is...